It might not have been a match that anyone expected, but its result is adorable. Meet Rami, a dog with an incredibly unique heritage: he is the offspring of a stocky, broad-chested pit bull and a stubby-legged lithe dachshund. This peculiar-looking dog was found in a backyard in Georgia with no home to call his own.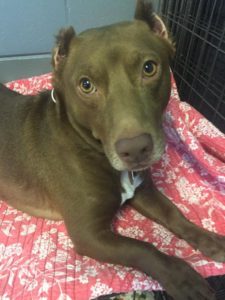 Rami was transported to the nearest animal shelter, and the shelter's first post introduced him with: "Hi! I'm Rami and I'm looking for my forever home. I'm full of energy. I don't like walking on a leash." Keeping reading to see photos of this unique dog. Once Rami's picture, featured below, was posted on the shelter's website, it had over 2.4 million hits within a day. Adoption offers poured in from around the world. His videos, like the one below, went viral, and his unusual parentage made him famous.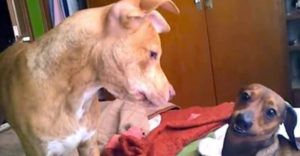 Dogs are one of the best animals to exist in my opinion – they make excellent companions, confidantes and even play mates. After all, a dog is a man's (or woman's) best friend! Thus, breeds of dogs should not even matter – regardless whether Fido is a pure-breed or mix, as one pup proves it to be so.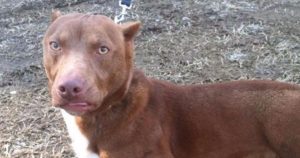 Meet Rami, a pit bull and dachshund mix who resides at Moultrie Colquitt County Humane Society, Georgia – despite his awkward appearance, Rami is one of the sweetest dogs you'll ever know! His looks have earned him worldwide media attention – because he is too good looking! However, Rami is currently available to adopt – would you give this sweetie a loving home?