There's nothing better than seeing our dogs after a long day at work. And judging by the way our dogs react, it's the best part of their day too! This is even the case for a couple of dogs who just spent all day having a blast with some other dogs at doggy daycare.Dad just picked up his two dogs after working all day, and the pups can't hold back their excitement.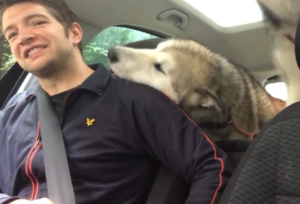 And they act like this every single time they finally see Dad after a fun day at doggy daycare! They can't wait to go home, but first they have to tell Dad how much they missed him and how much fun they had while he was away. One of the dogs can stop talking. He is trying to tell him how fun he had, and that he chased the ball, played tug-of-warwith the other dogs and had lots of delicious treats. Such beautiful dogs! Dog daycare, often known as "doggy daycare", refers to a short-term daytime care for dogs.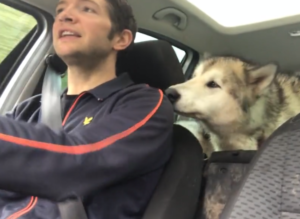 It shares many similarities with a regular daycare for children, with the exception being that a dog daycare is for canines. The two share the same philosophy. Parents, or in the case of the dog daycare, owners, have a busy schedule and the often prolonged hours at work drastically reduce the time that could be spent with their children or pets. Don't you think it's a dream job to work at a doggy daycare? Your job would be to give them treats, hugs, and kisses all daaaay! Awesome! Happy dogs are the prettiest dogs.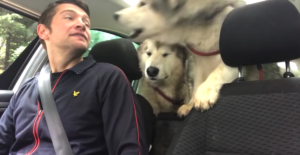 Money can buy you a fine dog, but only love can make him wag his tail! There is nothing truer in this world than the love of a good and happy dog! Dogs are our friends, our partners, our defenders. We are their best friend, their leader, their sunshine of the day! Dogs will be true and faithful to the last beat of their hearts! We owe it to them to be worthy of such devotion! No matter how hard or a crappy day you had at the office, dogs will always put a smile on your face!