While strolling close to a recreation center a mother and her child saw two doggies lying on a cover. It was a blustery day, and the mutts were drenched (as was the cover). The pups were thin, powerless, and barely moving. The mother and child gathered up the little guys and hurried them to Sacramento SPCA. Tragically, one of the young doggies passed on not long after subsequent to getting to the SPCA.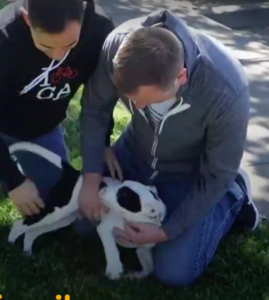 The other puppy was scarcely alive. They named him Petey. Petey was extremely cool.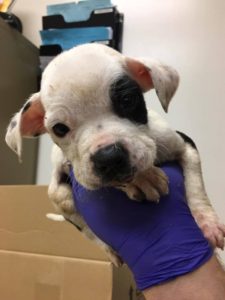 They gave him warm IV liquids.Petey also had ringworm and abrasions on his neck and chin. Petey stabilized. Then the staff noticed that he could really walk or stand well on his own. Petey had cerebellar hypoplasia. Parts of his cerebellum were underdeveloped.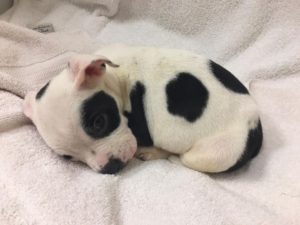 Petey had a long road ahead. The Sacramento SPCA wasn't going to give up! They gave Petey physical therapy every day and of course, a lot of love, and plenty of food and water. Today, Petey is doing much better! He can eat on his own and get around. He is a little wobbly – but that only adds to his charm! The best part of this story is that Petey has a new family! They love him even with all his needs. Petey's new family knows that you shouldn't abandon something just because it is a little different. A little love goes a long way. Petey will be loved and cared for – just what every dog (and cat) deserves!