Most people who want to get a dog have a common problem—convincing loved ones. We go through all sorts of lengths to persuade them: we talk about how loyal and cute they are, and how we'll completely take care of them all on our own.
Sometimes none of that works, but if we had told our loved ones about the devotion of this real-life Lassie, it might have just talked them into having a canine.
A Yorkie stayed with it's missing toddler all night long after she wandered from her home and into a nearby cornfield.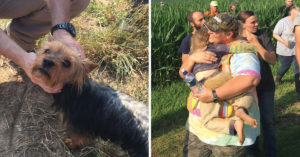 The Missouri State Highway Patrol reports that the young girl was reported missing around 8:30 p.m. Thursday evening, which led to a massive search-and-rescue operation that included more than 100 volunteers, rescue and law enforcement officers, as well as several aircraft and multiple law enforcement agencies.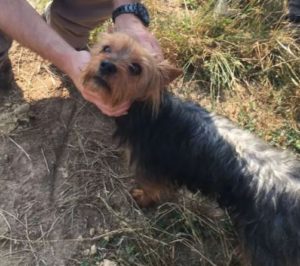 The next morning; Friday morning, during a line search of a cornfield less than a quarter of a mile from the girl's Qulin, Missouri home, searchers heard a dog barking and found the toddler nearby. The dog, named Fat Heath, followed the girl and stayed with her the entire night. Fortunately, the toddler was unharmed. The Missouri State Highway Patrol was proud of themselves and their community, writing on Twitter that, "This is what #Community looks like. Law enforcement, 1st Responders and community volunteers coming together to find a missing child. Her dog stayed by her side all night. #StrongerTogether"