The relationship between a dog and their owner is incomparable. And when dogs are abandoned by their owners, they feel it. Freyja's owner didn't quite abandon her, but they were separated for a long period of time. The German Shepherd's owner was deployed for almost a year. And she missed him every single second that he was gone.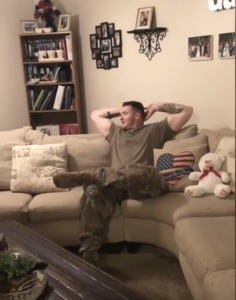 He had been gone for nine whole months and Freyja had no idea if he would return or not. But when he finally did return, Freyja was ecstatic. And her owner missed Freyja just as much as she missed him. That's why he wanted to make their reunion extra special. The happy moment was caught on video.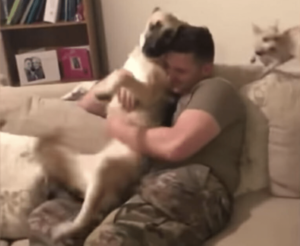 And honestly, it might make you tear up. The video starts with Freyja's dad sitting comfortably on the couch. You can hear some dogs enter the home in a room that's off camera. You can see dad get excited.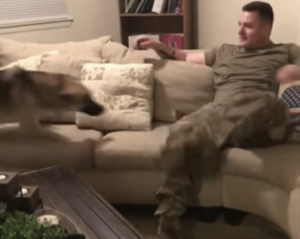 He then whistles to her. It takes literally two seconds for her to heed his call. She joyfully jumps up on the couch and snuggles up close to him. She plants a few wet ones on his face.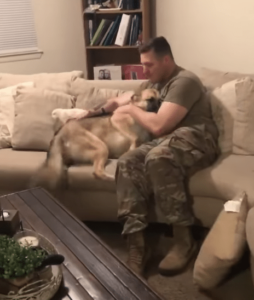 She rolls on her back so she can get some long-awaited belly rubs and starts whimpering like a baby. Then she just sort of wiggles all around him. She keeps yelping in excitement and it's absolutely adorable.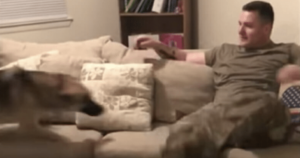 She stops for a few minutes and lets him hold her and rub her head. But then it's back to belly rubs. She jumps up on the other side of him and then flat on her back. He just scrubs her belly while she looks super duper happy.