In 2015, a good Samaritan walked into Arca Animal Refuge in Argentina and dropped off a dog he found wandering on the street. The man thought the dog was a stray, and he wanted to make sure she found a good home.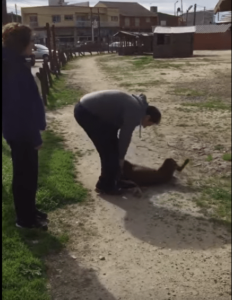 When the dog, Pakita, arrived at the shelter, she was very withdrawn. The staff at Arca Animal Refuge thought she was nervous, and they tried to help her settle in. But no matter what they did, she remained depressed.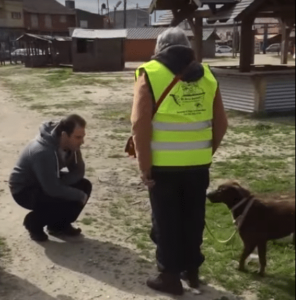 The staff took a photo of Pakita and put it online, hoping that she would be to able find the right forever home. To the staff's surprise, they received a message just a day later. The message was from a woman who said the dog belonged to her son, Ariel Naveira. She told Arca Animal Refuge that Pakita had been missing for two years, and they had looked all over for her.
She was so happy to finally learn where the dog was! Naveira went to Arca Animal Refuge the next day, where he reunited with Pakita after two years apart. When Pakita first saw Naveira, she didn't seem to believe it was really him. She stayed behind one of the Arca Animal Refuge volunteers, unsure about what to do.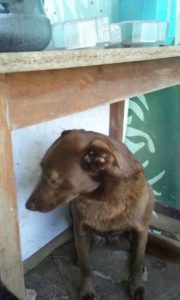 Pakita jumped up and down, unable to contain her excitement. Naveira was just as excited to see his favorite girl after being apart for so long!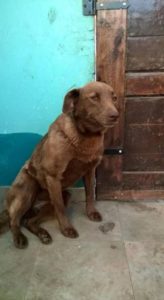 Naveira took Pakita home from the shelter that day, and Pakita quickly settled back into her old home. The withdrawn dog was now cheery and loved life. For two years, she had been waiting to reunite with her beloved owner. Now, she had finally gotten her wish!