One morning, the Sacramento SPCA staff found a pit bull mother and her 10 infant little dogs on their doorstep. The puppies were just a couple of days old, and the mother pooch was all the while dying, which implied she had been left at the sanctuary soon after having given birth. They were left at the haven without sustenance or water or any clarification for why they were being abandoned.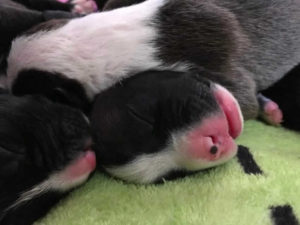 The mother was left without a chain – so she could have quite recently left her infants, yet she didn't. She treated her babies superior to anything the people she lived with had treated her. The protect joyfully took the entire family in and trusted they could locate a non-permanent family eager to take in each of the eleven mutts.
Separating puppies from their mother too early could be detrimental to their happiness and health. A foster dad came forward and took them all home! Despite being abandoned, the mother pit bull was very sweet, according to the staff at the shelter. She let her everyone handle her newborns and stayed friendly the entire time.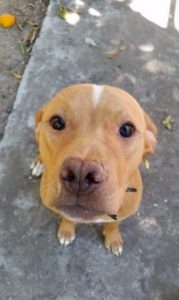 You have to believe the momma dog was just happy to have food, water, and love!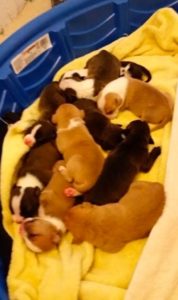 The canine family will remain with their foster dad for a few months. When they are old enough, the will be separated and put up for adoption. Their foster dad is having a very good time with his new family and loves to share pictures! You can follow the Sacramento SPCA on Facebook to keep up with the wonderful work they do!