Other than being the best pets in the set of all animals, puppies play an assortment of critical parts for us — closest companion, running pal, advisor, cuddle buddy, snooze accomplice and the rundown goes on and on. For a 14-year-early English Settler named Pete, he assumed every one of those parts for his people—Stephen Parisi and Cathi Henn, a wedded couple in New York—and in addition their Guardian Angel and legend when they required him most.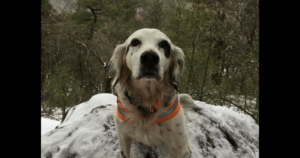 According to The Little Things, the couple fostered (and then adopted) Pete, an Ohio native, after he became too old to be a hunting dog.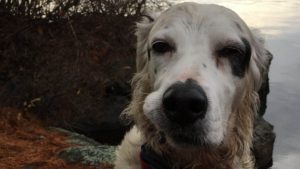 On February 11, 2018, Stephen took Pete and his two other dogs on a hike at Monksville Reservoir in New Jersey, reported by BBC. The dogs explored a little off the hiking trail and ran into a black bear in the woods. 14-year-old Pete stepped up and bravely fended off the bear while the others escaped to safety. After Stephen was able to safely secure the other dogs, he went back to scare off the bear and tend to Pete who was severely injured.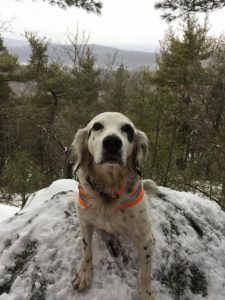 Once Stephen transported Pete down to the main trail, Cathi and him quickly drove Pete to the hospital. At the vet, the x-rays revealed that Pete had extensive trauma to his spinal cord which meant that he could never walk again. He required extensive surgeries. Due to Pete's old age, he most likely would not have made it through the surgical procedures, reported by The Little Things. With a heavy heart, Stephen and Cathi decided it was best to relieve Pete's pain and let him go that afternoon.