When you have a rough start from the beginning, it can be difficult to pick yourself up and move on with your life.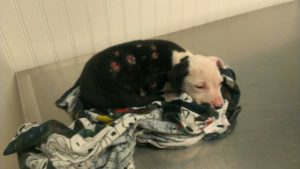 Staying positive seems to get harder with each passing day, and sometimes you wonder if you'd be better off somewhere else.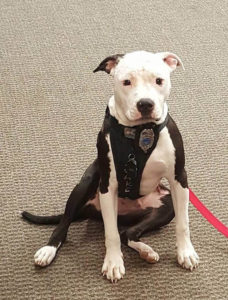 But Jake the pit bull never thought any of those things, and just wanted to be happy.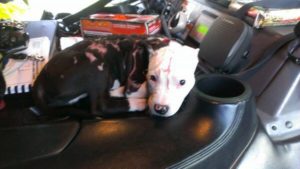 He was rescued from a burning shed when he was just a puppy, and was covered with loads of burn marks.His owners brought him in to the vet to get treatment… and then abandoned him there in his time of need.
Thankfully, the fire fighter who rescued him from the inferno decided to adopt him so that he could get the very best treatment that he deserved.
Every day he would gain a little more confidence and start playing with his new family, and he even got to spend a few days at the fire station.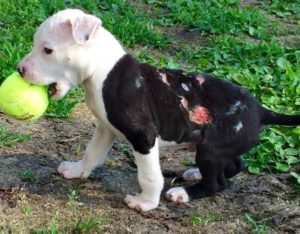 He soon staked out his own seat in the fire truck, and was ready to jump into the action if the need ever arose.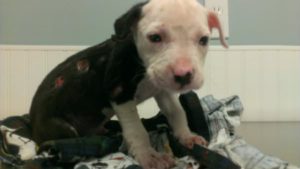 He got bigger and bigger in no time, and eventually became the mascot for the Hanahan Fire Department, and even got his own vest and badge.