Buyer beware. That also goes for anyone who sees a "free puppy" sign. A young man in Tuscon, Arizona saw that sign and got more than he bargained for with his new puppy.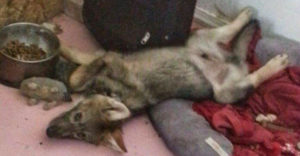 The big amber eyes and alert ears were too much, he knew he had to have the little pup. He named him Neo.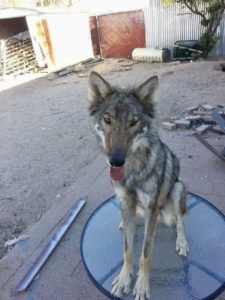 Neo was skittish and nervous, he wasn't trained, so there was pee and poop everywhere.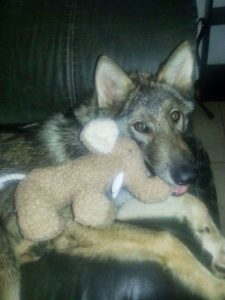 Neo's new owner was also working full-time and going to college full-time. Neo was often left in the backyard alone.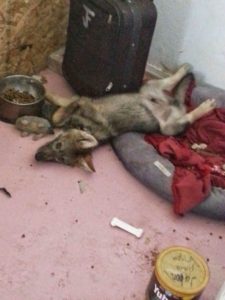 Neo wasn't a dog, he was a 'high content' wolf dog. High content means more wolf than dog.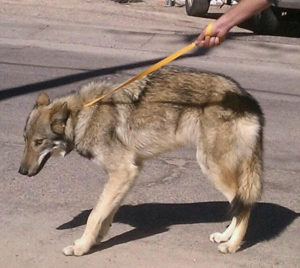 The amber eyes, long, lanky body, and coarse coat are all wolf traits. Neo trying to get next dog with the other dogs was his way of trying to find a pack.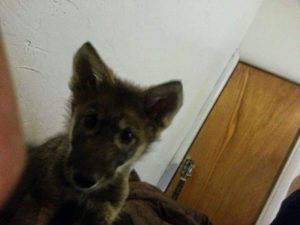 Eventually, the neighbors had enough of Neo's visits, and they drove him to the Humane Society of Southern Arizona so they could hold Neo until a solution could be found.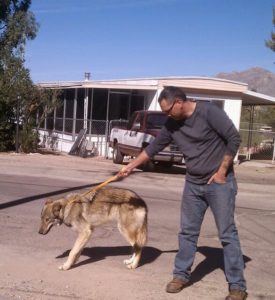 O'Nell searched the laws and found out only Native Americans could own wolves in the state.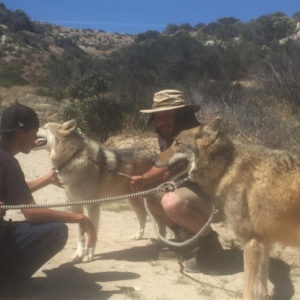 So she contacted Wolf Connection, which is a wolf dog rescue in California.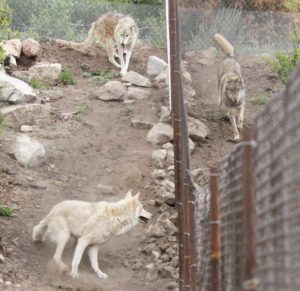 Neo quickly fit into the pack – and found a girlfriend in the alpha female, Maya.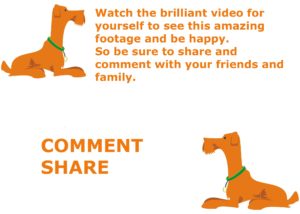 Welcome Neo to the WC pack! Here playing with Nova, his first friend, and soon to make more with the rest of the pack 😀 He is a playful youngster and super sweet!Please send us a year end matching donation to help with his care. Happy Holidays!

Posted by Wolf Connection on Thursday, December 4, 2014