U.S. Marine, Staff Sgt. Andrew Morales, rescued two dogs while stationed in Afghanistan and was able to fly them back with him to San Diego. But as he prepared to transfer to Camp Lejeune, N.C., it became a very real thing that he may not be able to bring his two Anatolian Shepherds along.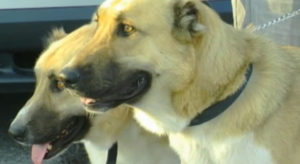 Their ears and tails were cut off for battling, however the two siblings remained together through everything. Staff Sgt. Andrew Morales shaped a solid bond with the pooches and just couldn't abandon them behind.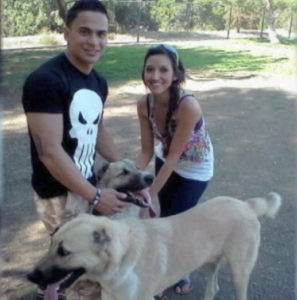 But that was the circumstance he and his significant other looked as the carrier expressed that the canines were too huge for business planes arriving at Camp Lejeune.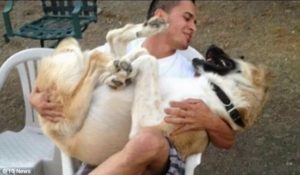 They reached the association that orchestrated travel for Dusty and Wyatt to fly from Afghanistan to California.
The gathering made a post internet making a request for help, and it grabbed the attention of somebody who could make a move: beneficiary Helen Rosburg, extraordinary granddaughter of William Wrigley of Wrigley Gum.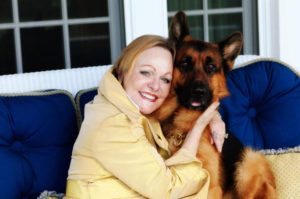 She graphed the Marine and his family a private fly! Helen, a creature darling herself, is a stallion exhibitor and raises German Shepherds to fill in as administration canines and for individual assurance and law authorization.