Kristin Leigh Rhynehart lives in Raleigh, New Jersey with her family and rescue dog, Raven. One day, as Kristin walked around her house, she realized she couldn't find Raven anywhere. She hunted through the living room, the kitchen, and all of Raven's favorite spots, but the mischievous pup was nowhere to be found. Kristin wondered if she had somehow left the door open or forgotten to bring Raven in from outside.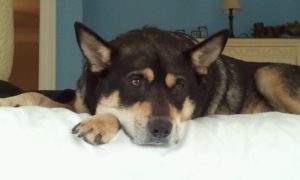 But after walking to the back and checking the yard, Kristin knew Raven wasn't there. Kristin's daughter, Addison, had been napping, and the mother didn't want to check her room and wake her. But after searching every nook and cranny, it was the only spot left to look. When Kristin opened her daughter's door, she walked into an adorable scene. Addison lay sleeping in her crib— with Raven tucked in, asleep beside her.
Alongside the video, Kristin explained the story and shared a heartwarming message: "That moment you can't find your dog, and you even go outside looking for him… Only to walk in the house and find him snuggled up in bed next to your toddler." "People that say 'money can't buy happiness' have never paid an adoption fee," she continued.
"10 years ago, I left a rescue with this little guy, and I often wonder… who rescued who?" "I gave him a home but he gave me so, so much more." Sadly, every year over 2.7 million adoptable dogs and cats are euthanized because there are too many animals in our shelters, and people prefer to buy from pet stores and breeders.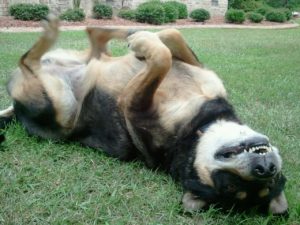 The Humane Society of the United States notes: "The number of euthanized animals could be reduced dramatically if more people adopted pets instead of buying them. When you adopt, you save a loving animal by making them part of your family and open a shelter space for another animal who might desperately need it."