Dogs are the ultimate attention seekers. Their need to be pet and loved and cuddled and fed is why we love them. They are the ultimate furry companion.An adopted dog named Lucky walks the extra mile for additional love and attention. She walks to a local school everyday, all by herself, from her house located in the peaceful Cavan countryside of Ireland.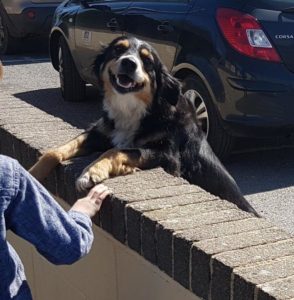 A local resident, Sean Conway, told The Dodo that he was visiting the school for an event when he spotted the dog patiently standing on her hind legs with two paws hanging over the wall.When Lucky arrives, she leaps over the brick wall and waits for the kids to get out of school.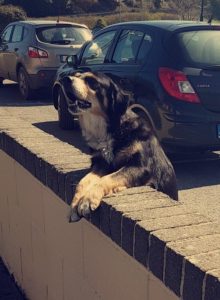 Her patience is rewarded by pets, attention, and greetings from the students that walk by her. "I noticed that the dog was waiting at the wall outside, and some kids were coming over to pet [her]. [She] waited patiently and was there for about ten minutes before [she] left," Conway said.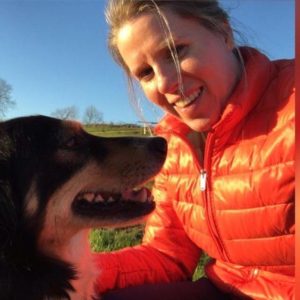 Although the puppy receives a lot of attention from her family, Lucky seems to be on the hunt for as much love as she possibly can receive. Smart dog! It's a win-win situation for her and the students that greet her. Everyone who ends up meeting this sweet and friendly dog is lucky indeed!