Baltimore Ravens player, Ronnie Stanley, walked into BARCS animal shelter with his girlfriend and one of his teammates with the intention of adopting a dog. Upon arriving at the front desk, he stated that was looking for a special dog. He wanted a dog that has been at the shelter for a long time and unadoptable.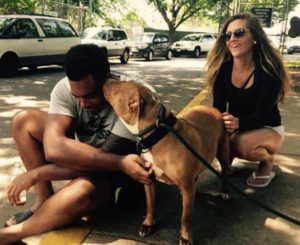 This was good news to the staff as there were many dogs that have been unsuccessful in getting adopted. Due to this, these dogs have stayed at the shelter for many years. The staff responded to Stanley's request by showing them a few dogs according to the criteria given. After seeing a few dogs, the couple decided to choose a 6 year-old dog named Beautiful Winter. Winter was a dog that had been through a lot, she was found on an abandoned property on a hot day without any electricity or open windows for ventilation.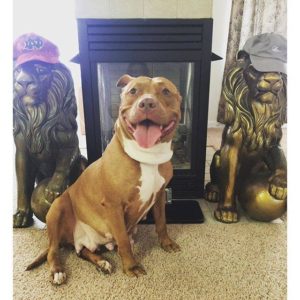 She had been suffering from dehydration and feared everyone. Winter also has a loose belly, which was most likely a result of over breeding. Unfortunately due to Winter's age, her loose belly will remain permanent. Stanley, however, did not mind Winter's loose belly and stated that it was normal after giving birth to puppies. He only wanted a dog whom he could spoil and a lovable companion to play with.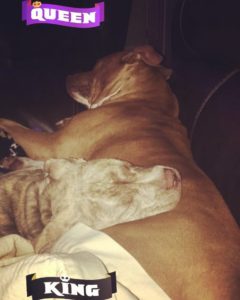 Stanley took Winter home that day and renamed her Lola. Lola now enjoys being loved in her forever home, spending her time running around in the backyard or napping in the couple's bed. Having found a perfect dog thanks to BARCS, Stanley expressed his gratitude by supporting the shelter in many ways. He soon adopted another dog from BARCS, which was a pot-bellied puppy named Rico. Also in August 2017, he participated in a fundraising campaign at BARCS where he matched donations up to $5,000.