Dog protects kitten in burning house
|

Leo The Dog Loved The Newborn Kittens In His Home So Much That He Even Risked His Life For Them. When firefighters in Melbourne, Australia entered a blazing home to save the family dog, they had no idea they would be saving more than one life.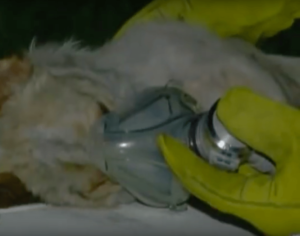 They actually saved five because Leo stayed behind in the fire to save four newborn kittens. Leo, a terrier cross, was protecting the four newborn kittens who were in a cardboard box inside the bedroom of the home. The fire started in the front room of family's home around 9 p.m. An 11-year-old girl, a 5-year-old girl, 18-year-old brother, and 37-year-old mother were in the home at the time.
They all escaped along with one of the family's dog's name Barney and the kittens' mother. Leo, However, Refused To Leave. The 11-year-old girl suffered from smoke inhalation while she escaped but was taken to the hospital for treatment. Leo, the mother cat, and her four kittens were nowhere to be found, according to the Herald Sun. Firefighters braved the flames and fallen power lines just to reach Leo.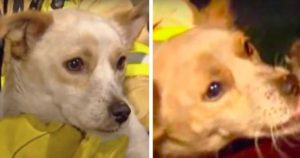 When they found him he was passed out with the baby cats underneath him as he was trying to protect them in one of the bedrooms. The kittens' mother turned up once Leo and her babies were brought to safety. The cause of the fire was unknown at the time and the damage was estimated at around $150,000. Brown said the firefighters wouldn't have been put at such risk if the family had an evacuation plan or smoke alarms.