Baron Kratu von Bearbum, or 'Kratu' for short, recently competed in a dog show's agility run, and he gave a performance that no one will soon forget. Four years ago, Kratu was rescued from a very abusive situation by a wonderful rescue organization called Wood Green. It wasn't long after being rescued that Kratu was adopted by a woman named Tessa Eagle Swan.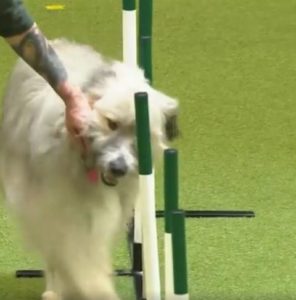 She heard about Kratu's terrible past and wanted to do everything she could to give him the life he deserved. After bringing Kratu home, Tessa realized how loving and caring he was, so it only made sense that he would become a service dog.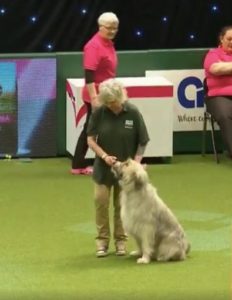 Not long after that, Kratu also started showing up to local dog shows as an ambassador for rescue dogs. When it was time for Kratu to compete in the agility run at the Crufts Dog Show, his overly friendly nature made for one of the most memorable performances of all time.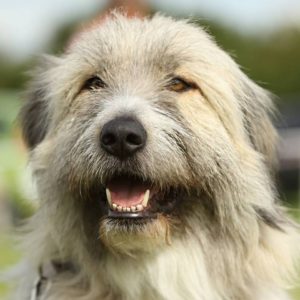 As the video starts, you can see Tessa standing with Kratu, getting ready to complete the course. The big, fluffy dog seems to be obedient as Tessa instructs him to stand still and stay where he's seated. Kratu listens, however, you can tell that he's in awe of all the people and noises around him.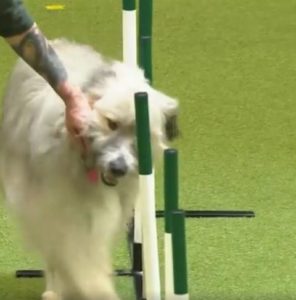 The agility course begins and Kratu starts off without a hitch! Tessa guides him over to his first hurdle, and he jumps over it like he's done it a million times before. So far, so good! Then it's time to jump over the next hurdle, and this is when things start to take a hilarious turn.  As the Kratu approaches the second hurdle that he needs to jump, he becomes sidetracked by some smells and wanders off without a care in the world.
PLEASE LIKE AND SHARE