When Kathryn Birster's dog of nine years passed away, she and her husband were absolutely devastated. The Birsters loved their dog more than anything, and they were crushed by his loss. Because of that, they had no plans to adopt another dog anytime soon. But fate had another plan for them. One day, Kathryn Birster noticed a post on her Facebook timeline from Animal Care and Control Team of Philadelphia. In the post, ACCT Philly said they were trying to find a home for two bonded pit bulls.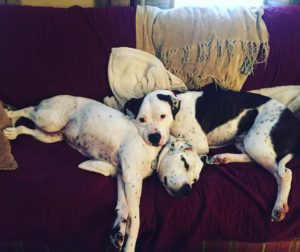 While many people were interested in adopting the male pit bull, there wasn't much interest in the female dog. As Birster read the comments on the Facebook post, she started getting more and more worried. It was clear that if something was not done soon, these two dogs would be separated.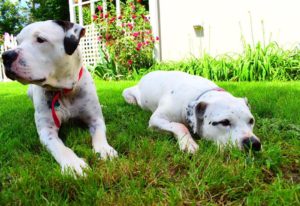 After a lot of deliberation, the Birsters decided to go see the pit bulls. On March 14, 2014, they went over to ACCT Philly and met the two dogs for the first time.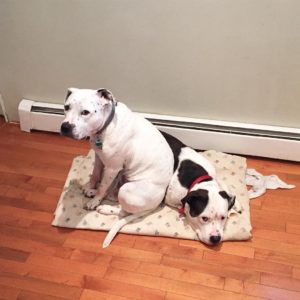 The Birsters named the dogs Gus and Nina, and the pit bulls quickly settled into their home. The pups were energetic and excited to be with the Birsters. They were also very grateful to have each other.