Unloved Dog Buries Her Face In A Corner In Attempt To Regain Invisibility
|
Lilac, a stray Husky, had been living near an elementary school for over 9 months and had grown accustomed to human indifference, writes ilovemydogsomuch.
Lilac grew accustomed to being an invisible and unloved dog because no one bothered to show her any kindness.
A group of well-meaning rescuers arrived one day and caught her in a snare, but poor Lilac was unprepared for any kind of human contact.
Lilac was never aggressive toward the rescuers, but the rescue clearly traumatized her.
As her loving caregivers bathed her, the nervous girl refused to make eye contact.
But it wasn't until she was placed in her cozy kennel that the rescuers realized how much she feared humans.
Lilac simply faced the steel wall and froze in an attempt to become invisible to humans once more.
Her caregivers' affection only confused her further, and it appeared as if she would do anything to escape human contact.
A vet examination soon revealed the true cause of her aversion to humans.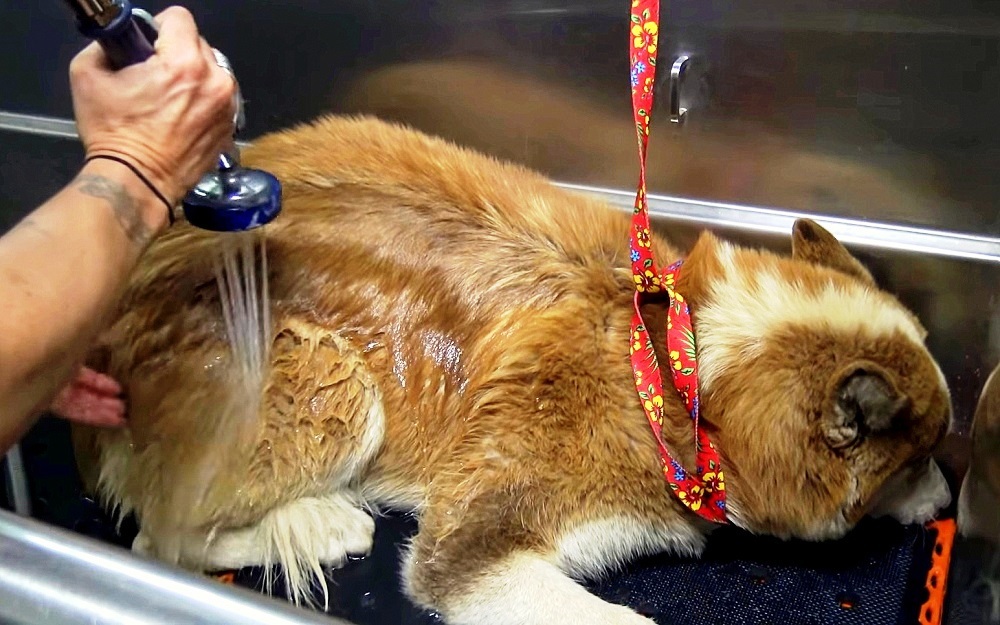 Lilac's X-ray results revealed that her body was littered with multiple gun pellets, indicating that she had been brutally tortured some time ago.
While the dog began to heal physically in the shelter, her mental wounds kept her from interacting with humans.
Farren Mahone, a trainer, was later asked by the shelter to assist Lilac with behavioral therapy.
Farren thought "invisibility" was Lilac's defense mechanism against the rotten world.
So, after a few months of her specialized trauma therapy, the skittish pooch began to relax around humans.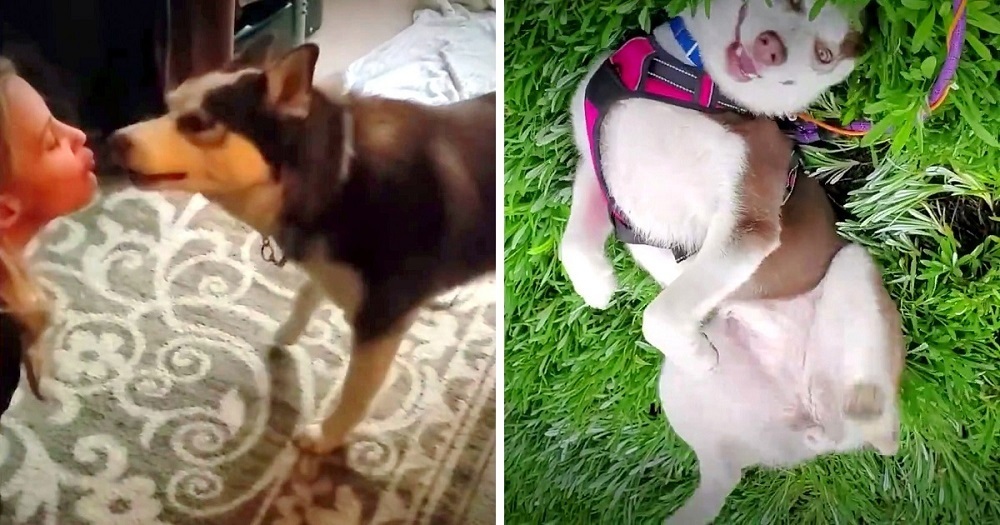 Lilac reached a watershed moment when a woman named Tanja adopted her despite her "issues."
Tanja treated Lilac like a normal dog, not a "damaged soul," from the start.
This was the one thing that won Lilac over, and she soon began to feel truly loved and cherished in her new home!
Lilac now loves her humans and doggie siblings and no longer wishes to be invisible!
Watch the video to see how Lilac overcame her emotional traumas and blossomed with her new human!