Thailand's King adopts 13 starved Great Danes discovered near death at a breeding farm
|
Thai authorities were notified about a canine breeding farm in central Thailand that had been abandoned by the owner.
They discovered 13 emaciated Great Danes in cages when they arrived.
The pets were clearly malnourished, as they resembled walking skeletons.
Unfortunately, one woman and her two puppies died before help arrived.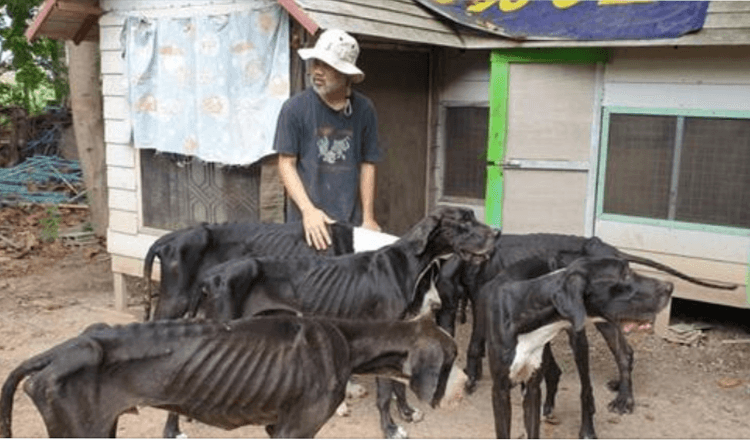 The uncaring owner abandoned the house and dogs a few weeks ago, claiming she could no longer feed them.
The pet dogs were bred to offer, but when they did not, the owner abandoned them in cages with no food.
Guard dog Thailand volunteers removed all of the pets from the residential property.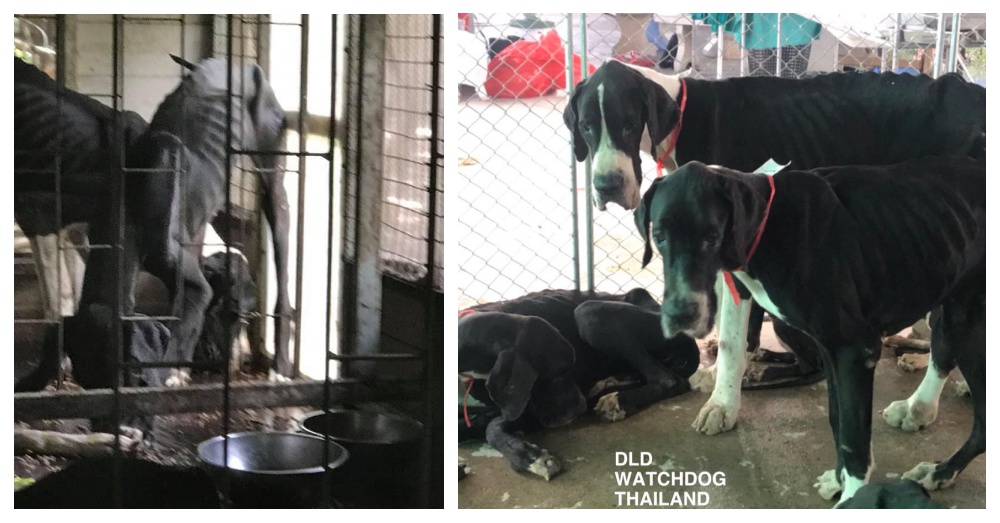 Several of the dogs were so dehydrated from not eating that they couldn't stand.
The skeletal pets were carefully loaded into a vehicle and driven to a nearby vet.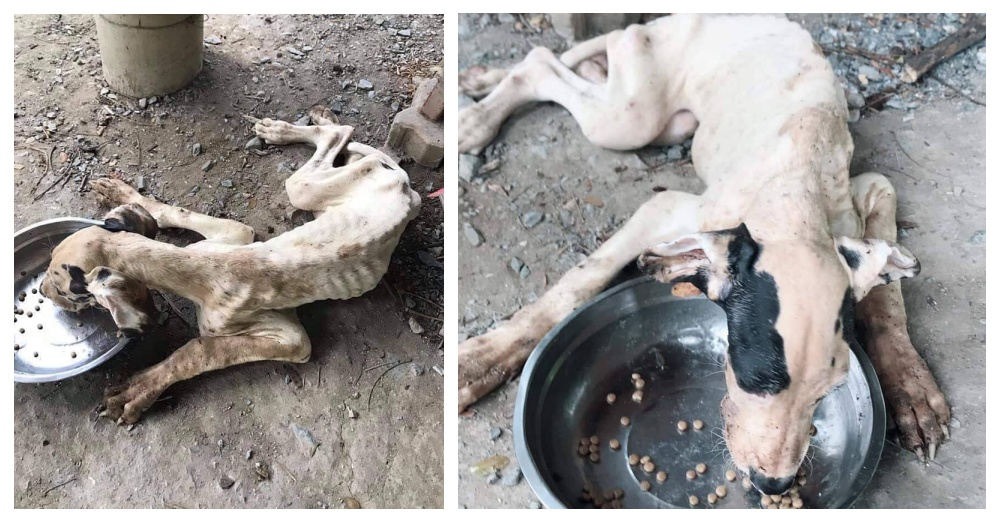 They were given food for the first time in weeks after being checked out and dealt with.
Each pet dog suffered from severe malnutrition, but thanks to Thailand's King, Rama X, no expense will be spared.
As soon as he learned of the incident, he offered to adopt the dogs and pay for their therapy, food, and any other needs they may have.