Sad and scared dog with ripped off ears just wants to cuddle and find a forever home
|
Greenville County Animal Care issued an urgent call for a volunteer to transport an injured dog to a vet clinic after a dog was brutally attacked by two other dogs, writes dogfull.
Fran Alexay Rizzo, an animal lover, answered the phone.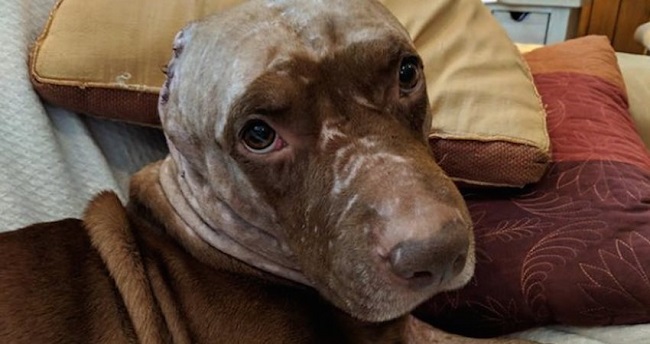 Legend was rescued after two women out for a walk overheard a disturbance at a house.
When they arrived, they discovered two Pit bulls attacking the dog.
Because they were ripping him to shreds, animal control was called, and the three dogs were taken to Greenville County Animal Care.
Legend was covered in blood and bite marks when Alexay first saw him.
His left ear had been ripped off, his right ear was hanging by a thread, and he was covered in bite marks.
"From his shoulders forward, you could see all the puncture wounds," Rizzo told The Greenville News.
"He had a couple of deep wounds where blood was coming out when he moved."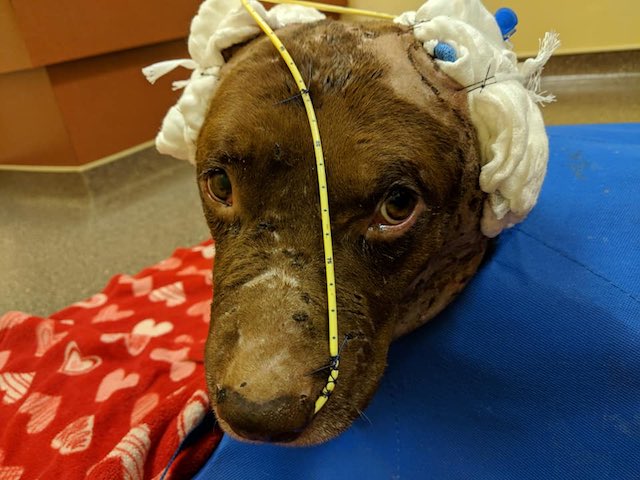 "The ER vet wasn't sure if he'd make it," she explained.
"There was nothing visibly broken.
But the trauma to his body from all of these wounds was immense.
And there's only so much a small body can handle."
But Legend is a fighter, and he survived his first night.
He was given surgery, fluids, and a feeding tube over the course of several days.
And he began to improve.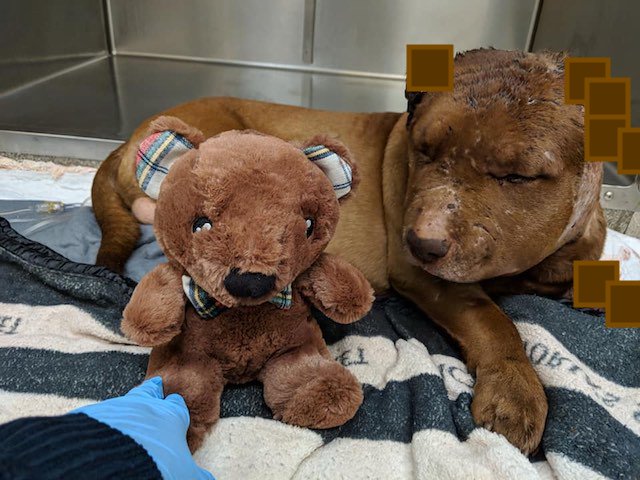 A few days later, his wounds swelled.
But he got better and better over time.
Rescue Dogs Rock NYC stepped forward to help pay his medical bills, which were piling up.
"We're thrilled with the outcome and grateful he's alive," said Jackie O'Sullivan, co-founder of the group.
It's a miraculous story, and he's touched many lives."
Legend's hearing is normal, but his ears have been removed and he is covered in scars.
But he is nothing but content.
His tail is constantly wagging, and he enjoys nothing more than kissing Fran.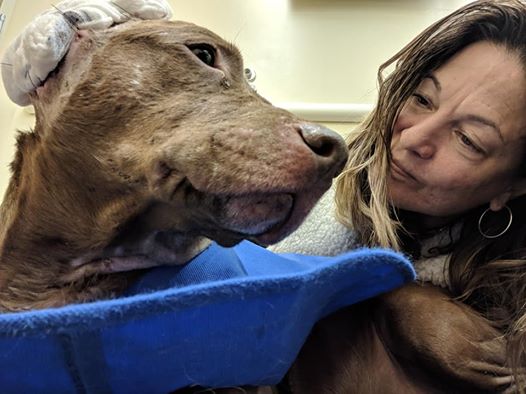 "You might miss out on an amazing story if you judge a book by its cover," Fran said of Legend.
"He's the sweetest thing I've ever fostered," she exclaims.
"He is constantly seeking hugs and kisses."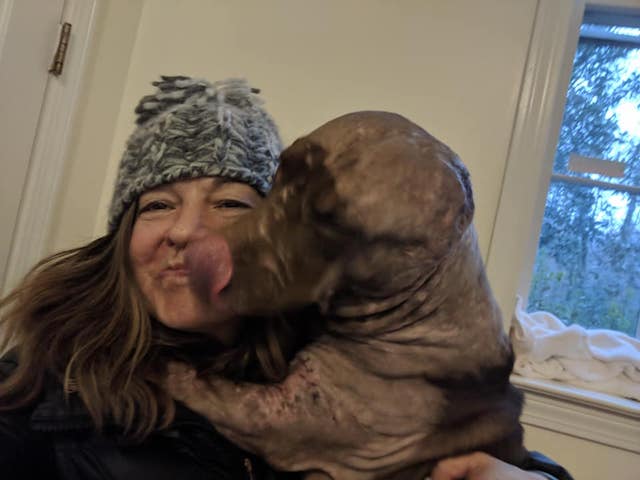 Fran says she considers keeping Legend every day because the two are so close.
But she knows she can't keep fostering dogs for Greenville County Animal Care, which is in desperate need of fosters.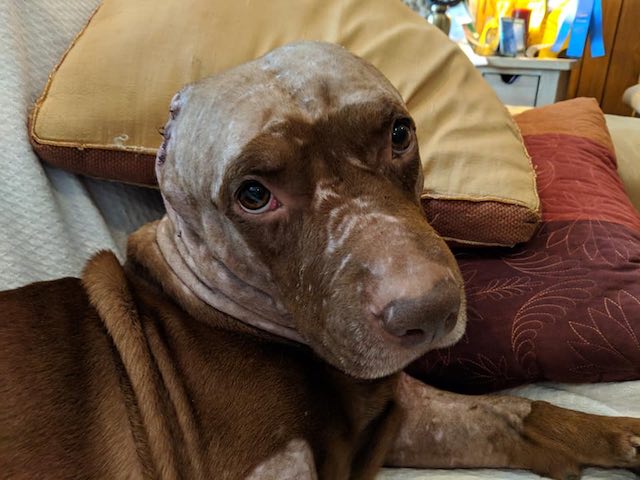 She hopes that more people will volunteer to foster for Greenville County Animal Care because they desperately need it.
Meanwhile, Fran and Rescue Dogs Rock NYC are working hard to find Legend the best home possible.
dogfull.com is the source.