He weeps and refuses to eat after being returned only three days after being adopted
|
Pacho's story exemplifies human selfishness.
Puppies are noble beings; they are attached to anyone who shows them love or affection.
This explains why they appear to be following passers-by or refuse to let you leave their home when you visit.
The situation becomes even more tense when we consider a fuzzy homeless individual.
They become enthralled by any human who pays them a passing glance after witnessing calamity on the sidewalks.
As it was with Pacho, he was not paying in the same currency, according to androdass.com.
The dog is only a year old.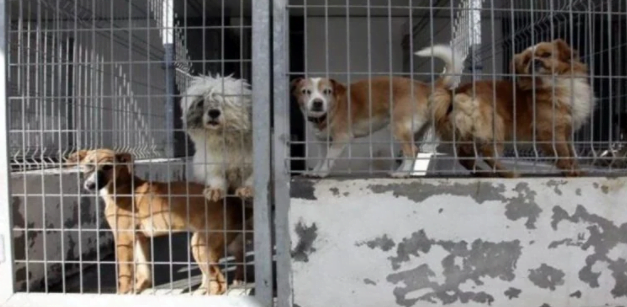 Pacho cheerfully left the kennel in Puglia (Italy), where he had been living for several months, after a family expressed interest in adopting him.
Everyone on the scene shared the fuzzy one's joy, as finding a home was almost a dream come true for him.
When the dog was refused again, the story turned into a nightmare.
Pacho had only been adopted for three days when he was returned to the pound.
As if it were a doll, they returned the beast to the cage where they had sworn to find it a home.
The puppy had no idea what had happened, and the entire situation had depressed and discouraged him.
Pacho has avoided eating as a result of his disappointment: he weighed 23 kilos before this traumatic experience, and now he weighs 20.
The unfortunate animal lost ten pounds in just a few hours.
These people may have been unsure about the adoption and did not want to hurt him, but they are unaware of the tragic consequences on this pet's life.
Pacho doesn't say why they didn't look for him again, or why he's still there.
Because the dog has previously been shy, the animal's behavior has everyone on the premises on high alert.
He used to enjoy playing with his kennel pals, but he doesn't seem to be in the mood for it any longer.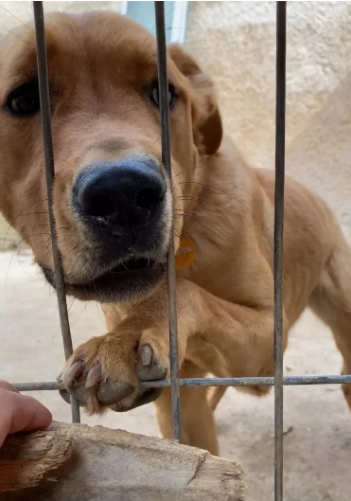 Pacho's story exemplifies human selfishness; no animal should be abandoned; please help us raise awareness by sharing this case.
Adopt only if you are absolutely certain!