Chained Dog Who Was Slighted By Owner and Couldn't Lie Down, Wants Only One Thing
|
The Detroit Animal Welfare Group (DAWG) received a call about a "small, abandoned dog" freezing next to a trash heap in a snowy neighborhood.
Terri Looby rushed to the scene, but there was no sign of the "small dog."
Instead, she discovered a large but skinny Pit Bull-Labrador mix curled up tight on a discarded recliner, his face stricken with defeat.
ilovemydogsomuch writes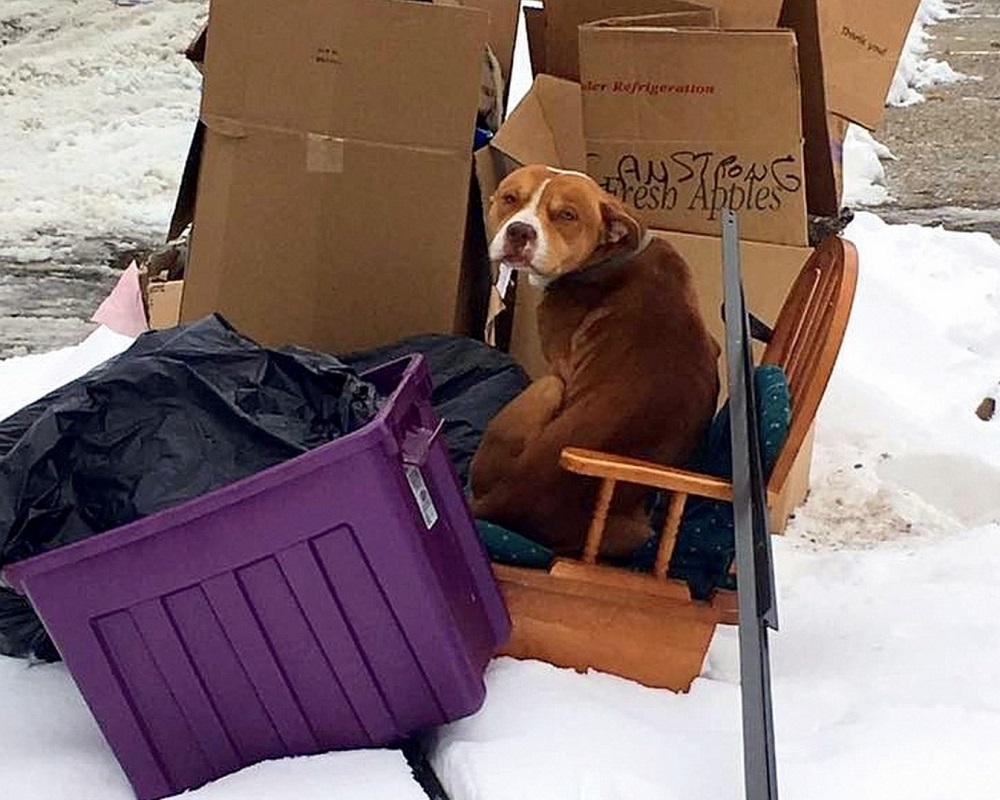 Terri discovered that the dog, Ollie-Loo, had been abandoned with another small dog after his family had left their rented home.
While the family returned later to retrieve their small dog, they casually tossed Ollie-Loo out with their unwanted belongings and left without him.
Despite the betrayal, the starving dog had been stalking his old home for two weeks, desperately hoping that his "beloved" humans would come for him.
Terri discovered another horrifying truth when she reached out to the shivering Ollie-Loo.
The dog was limping in pain from a broken femur that had gone unnoticed for a while.
His owners clearly did not want to be associated with a sick dog.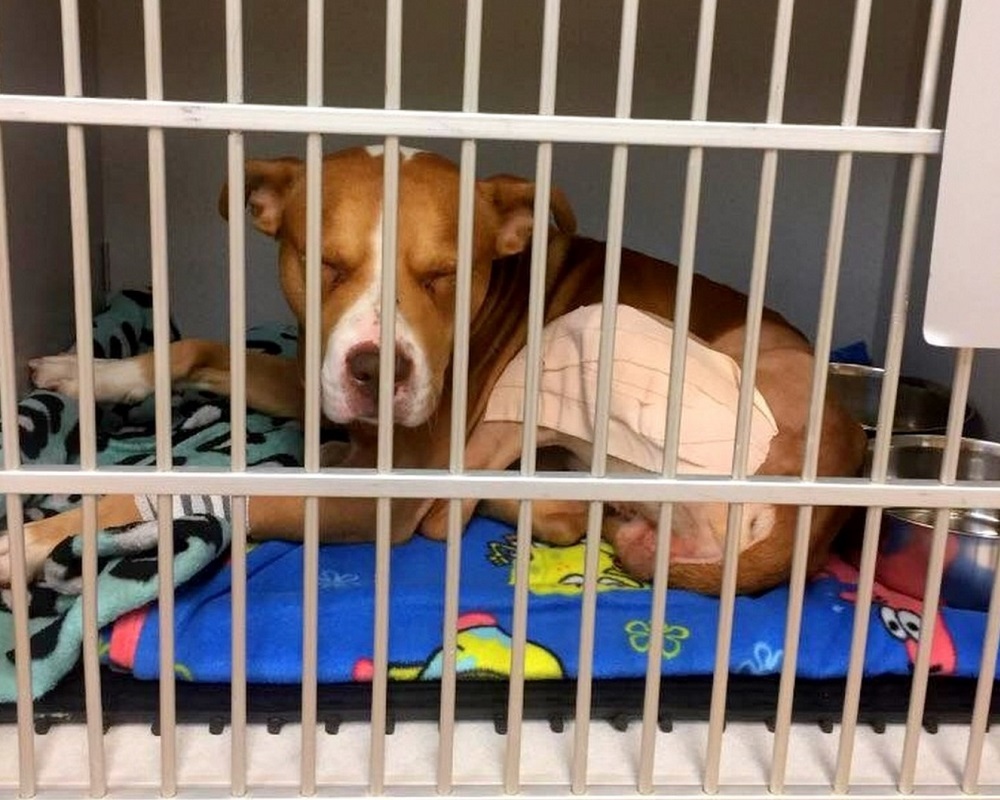 Terri drove Ollie-Loo to the shelter, and he kept wagging his tail the entire time.
The vet discovered that this sweet 1-year-old boy was severely weakened and would not have survived the cold for much longer.
Ollie-Loo underwent emergency surgery for a broken femur and was soon transferred to a loving foster home.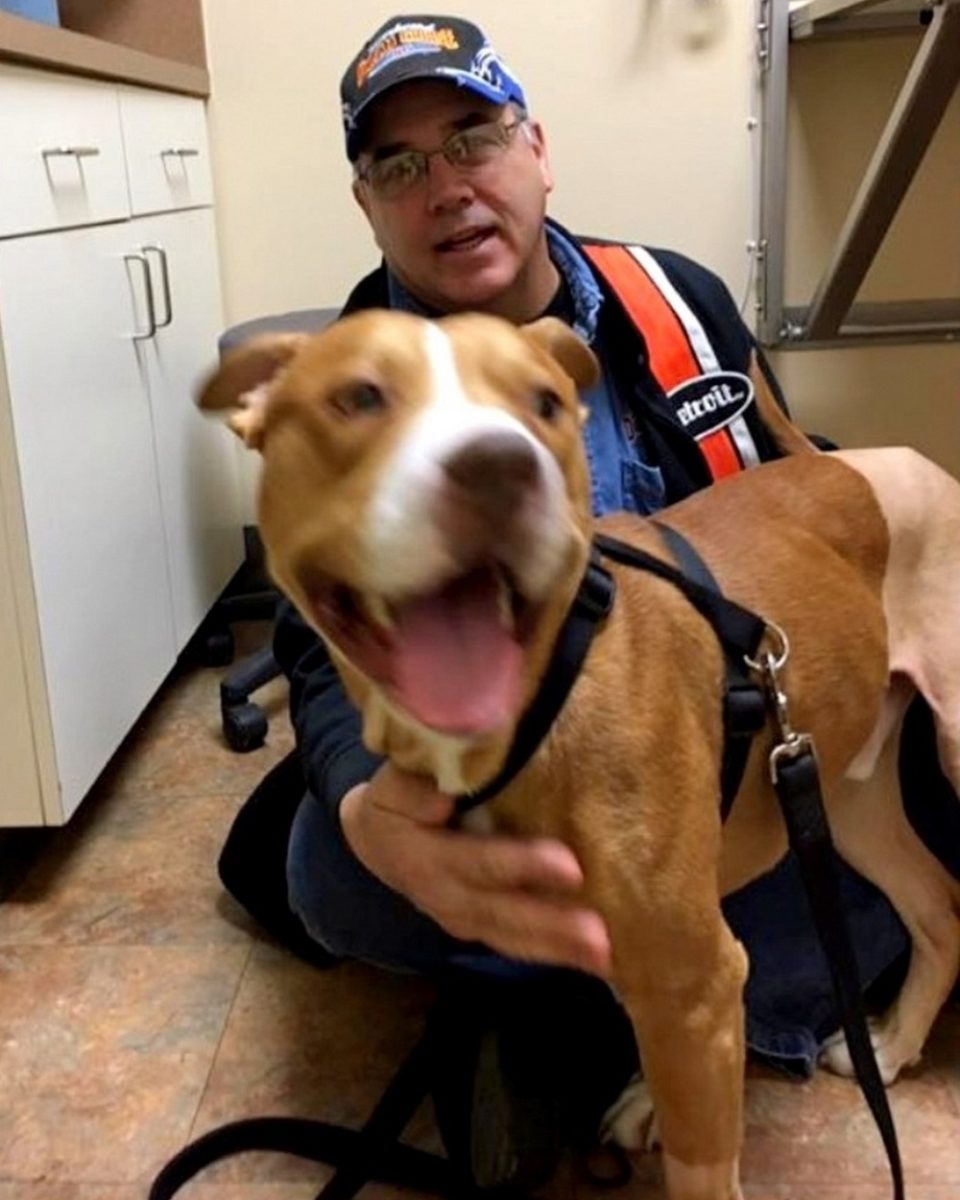 Ollie-foster Loo's parents worked tirelessly over the next few weeks to restore his health and lift his spirits.
It was only a matter of time before this handsome pup recovered completely and found his forever home!
He's now a spoiled little darling who adores his new family!
Click the video below to see Ollie-heartbreaking Loo's situation after his own family abandoned him like trash.