Because she was born without front legs, her owner abandoned her on the streets
|
Daffodil
After her owner discovered she was born without front legs, the Chihuahua was abandoned in a cardboard box.
She cried for days in that soggy cardboard box on the streets of San Francisco.
People would pick up the "adorable puppy," but then make a disgusted face and return her when they discovered her birth defect, writes ilovemydogsomuch.
When a young man learned of Daffodil's plight, he scooped her up and took her to the local SPCA.
The workers were initially skeptical of the puppy's survival.
Daffodil, on the other hand, blossomed into a very affectionate and frisky puppy within days of receiving love and care!
The sweet girl had no idea she was disabled, and all she wanted was to be loved by her caregivers!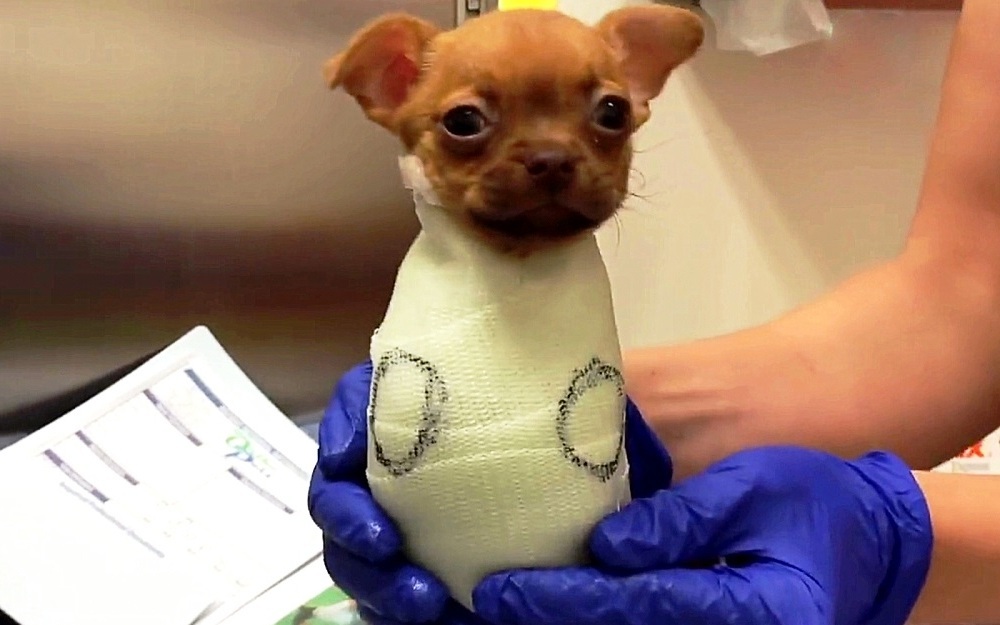 Daffodil's spirited demeanor moved the workers, who resolved to look past her deformities and give her a fair chance at life.
They even used a special cast to take measurements for the puppy's own custom-fitted wheelchair!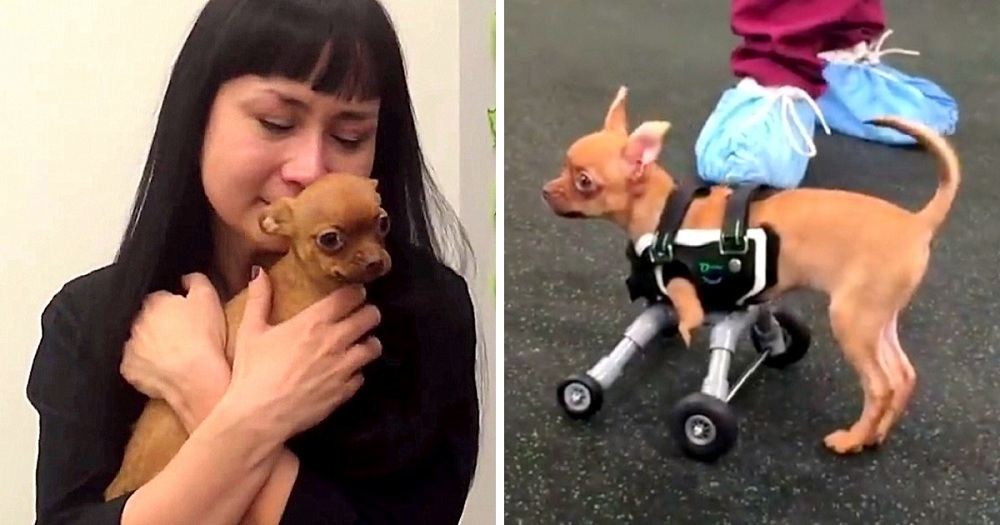 This video depicts Daffodil's memorable first ride in her tiny wheelchair.
She stumbles and falls, but there's no turning back once she gets back up.
What a fighter!
Olivia, one of Daffodil's caregivers, has also come forward to be the spunky girl's forever mom, according to the SPCA!
Daffodil is having a great time being mommy's little princess!
Watch Daffodil's heartfelt story and her journey to find her own happy ending in the video below.