Baby Fell Asleep On Curb Watching Over Mom, Won't Move Despite Hunger
|
Please forward this story to a friend or family member listed above!
Every day, stray animals struggle to survive.
Finding enough food for herself and her puppy proved fatal for one mama dog.
She attempted to cross a busy highway but was fatally struck by a car.
She died instantly, so she did not suffer, but her baby was completely unaware of what was going on.
He was terrified and alone.
He clung to his mother, hoping she would wake up.In tears, a bystander stopped her car and called a local rescue.
She begged them to come right away.
When they arrived, they saw that the puppy was heartbroken.
His mother was his entire world, and now that she was gone, he was at a loss for what to do with himself.
He didn't want to abandon her, but the rescuers had to step in.
Warning: GRAPHIC Content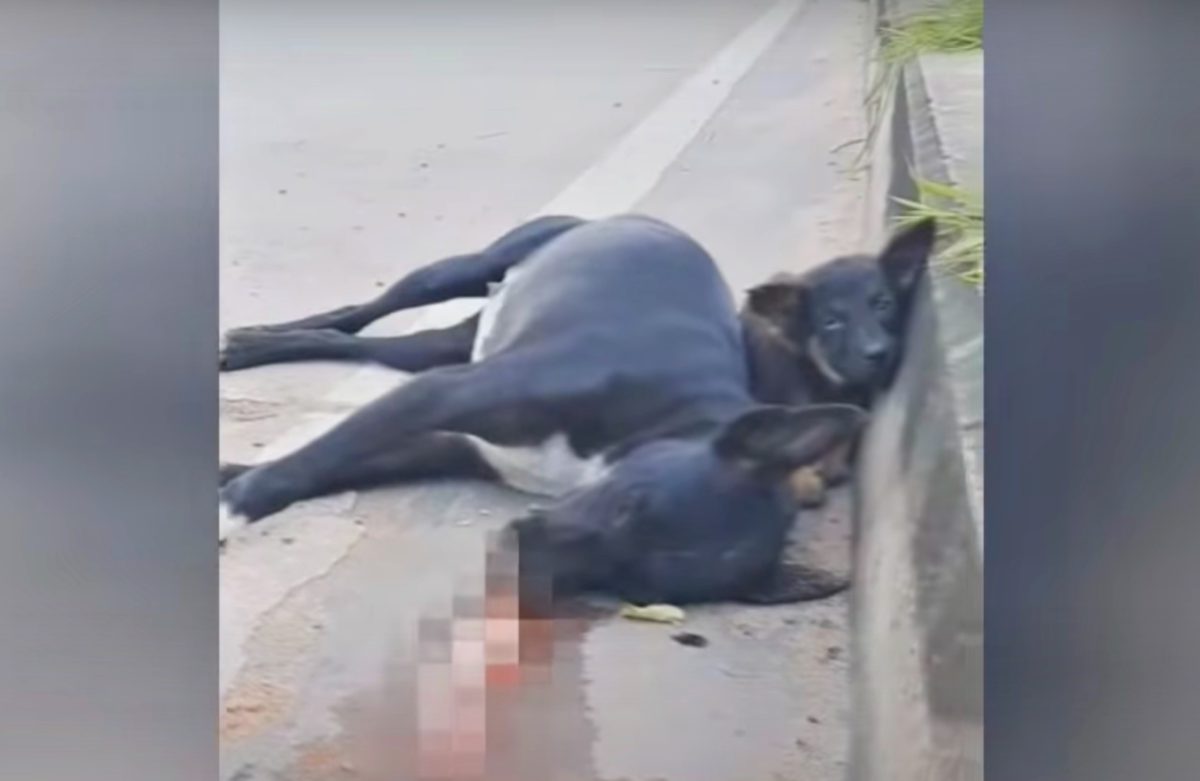 The rescuers loaded both dogs into their vehicle.
They attempted to feed the puppy formula at first, but he refused.
He kept crying and huddled in the corner of the cage.
Despite their kind words and all the comfort the rescuers could provide, the puppy only wanted his mother to return.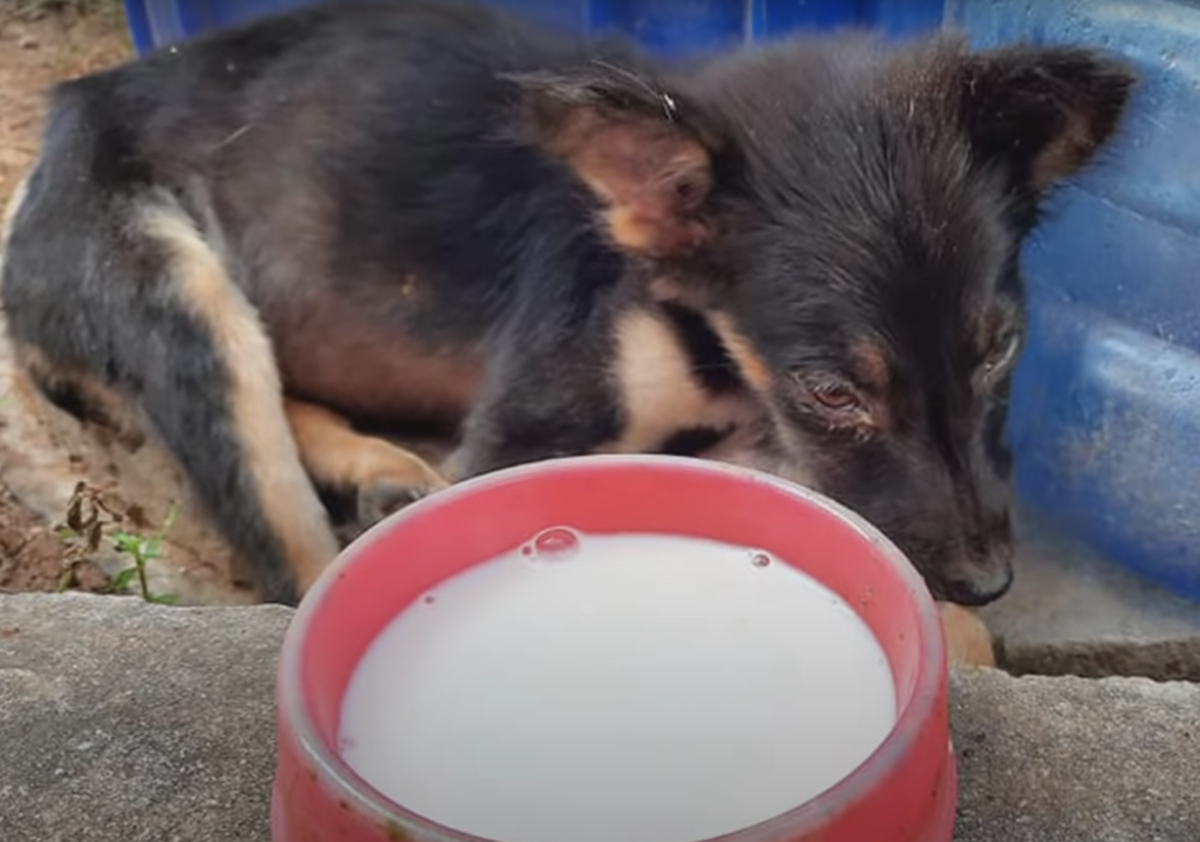 The rescuers decided to properly bury the mama dog and say some kind words to her.
They promised to look after her baby in her honor.
The puppy was taken to the veterinarian's office.
He was dehydrated and undernourished, so he was weak.
He refused to eat despite the efforts of the veterinarian and his staff.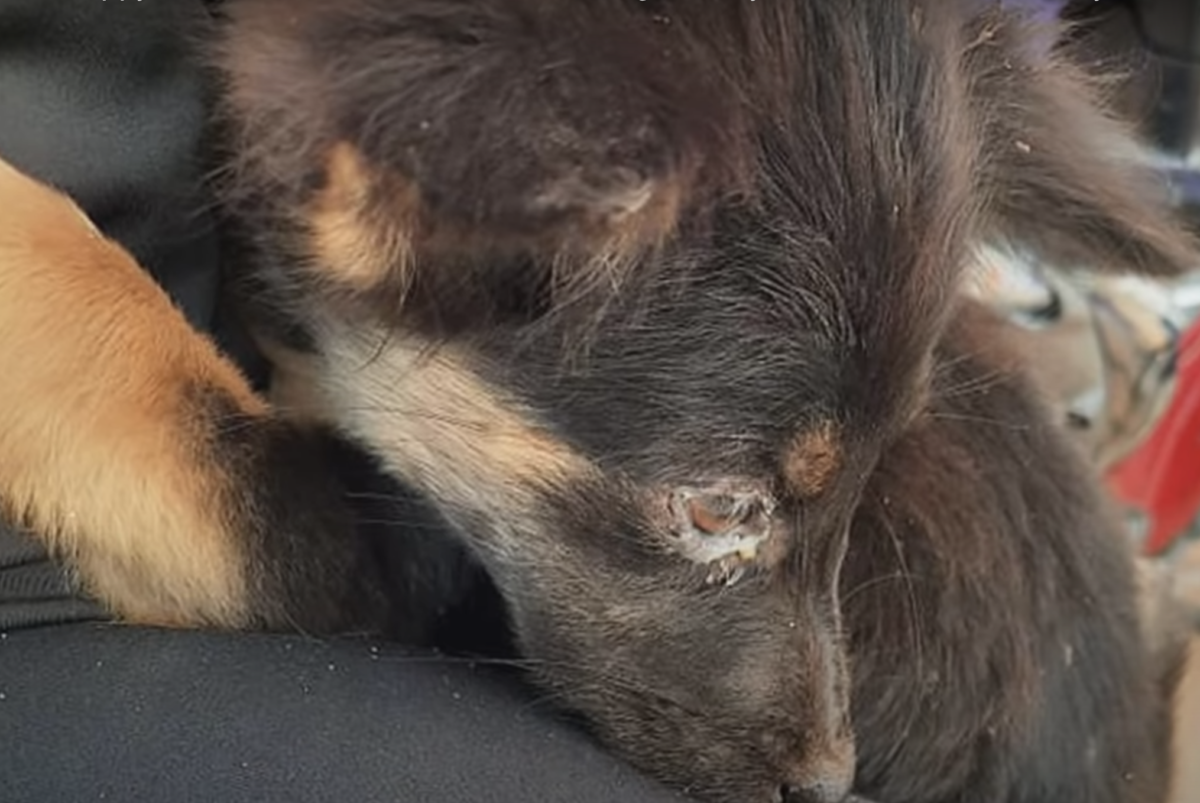 This was nothing new to the vet and his staff.
When a puppy is this shut down, they have no choice but to provide him with the nutrition and fluids he requires.
He won't make it if they wait.
They inserted an IV and allowed the puppy to rest as comfortably as possible.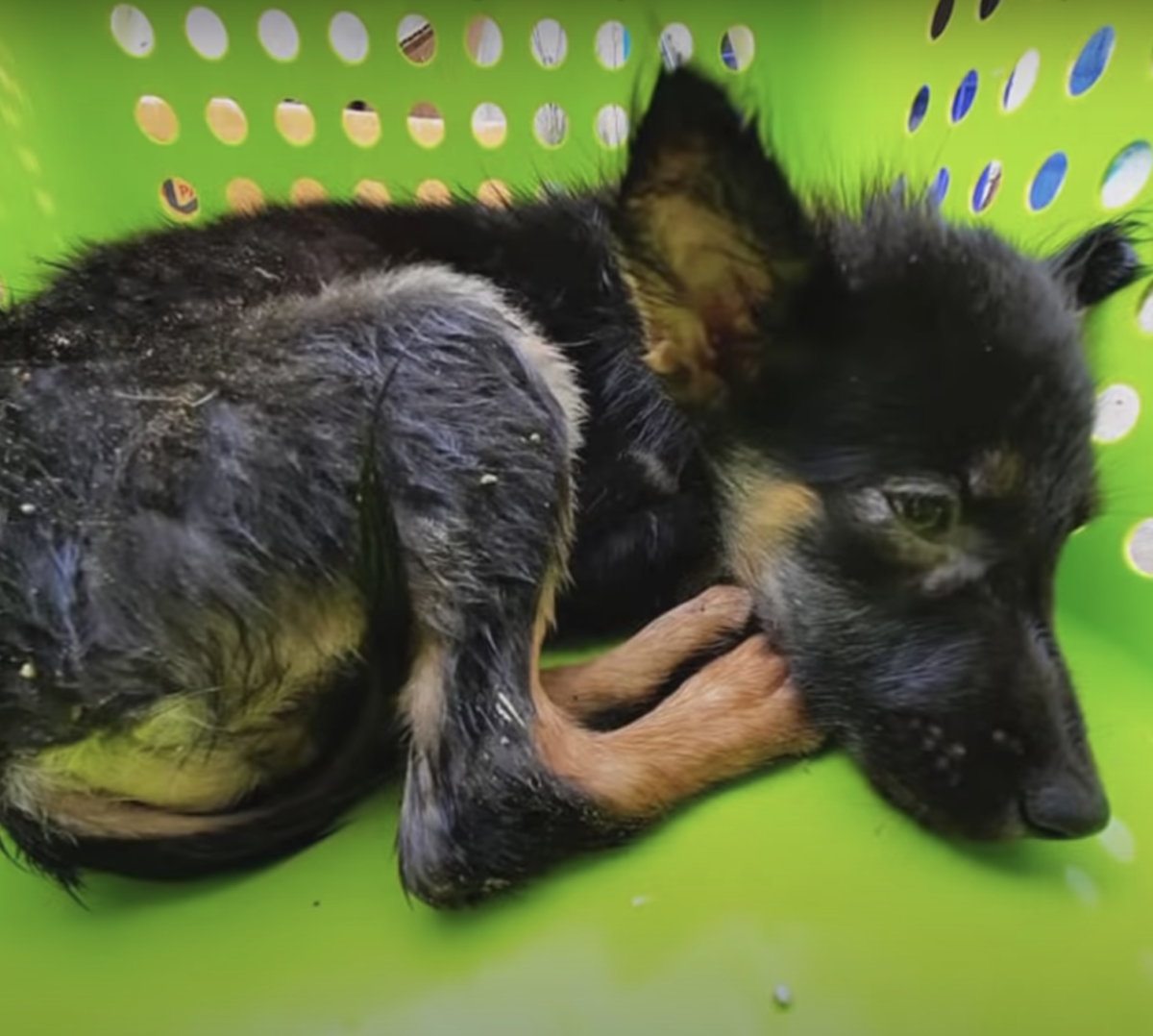 The rescue group and medical staff are caring for the puppy around the clock, and he is making steady but slow progress.
He's still terrified and misses his mother.
It will take time for him to regain his sense of safety, but no one is giving up on his recovery.
Could we please send this baby our best wishes and prayers?
Please 'SHARE' this story with a friend or family member.