After five years of neglect, a dog born with a facial deformity finally finds a home
|
There's no denying Beaux Tox, the yellow lab's face, is one-of-a-kind.Despite his perpetually pensive expression, he never stops wagging his tail, bringing joy to every room he enters.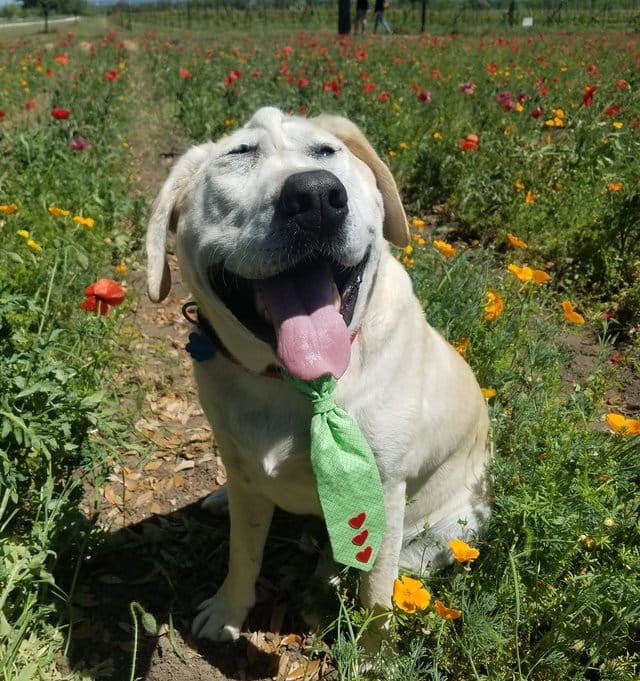 While some may be put off by his one-of-a-kind face, Jamie Huilt only needed one photo to decide Beaux Tox's life was worth saving.She told The Dodo, "A friend of mine posted a picture of Beaux on Facebook, saying he needed foster care or adoption — anything."That day, I texted him, saying, 'I'd love to take that dog in and give him a home.'According to Huilt, he developed a sunken cranium and close-set eyes as a result of being forced to share a womb with six brothers and sisters.She claims that, despite his facial deformity, he is as intelligent as any other dog and that neither his personality nor his chances of living a long, healthy life have been harmed.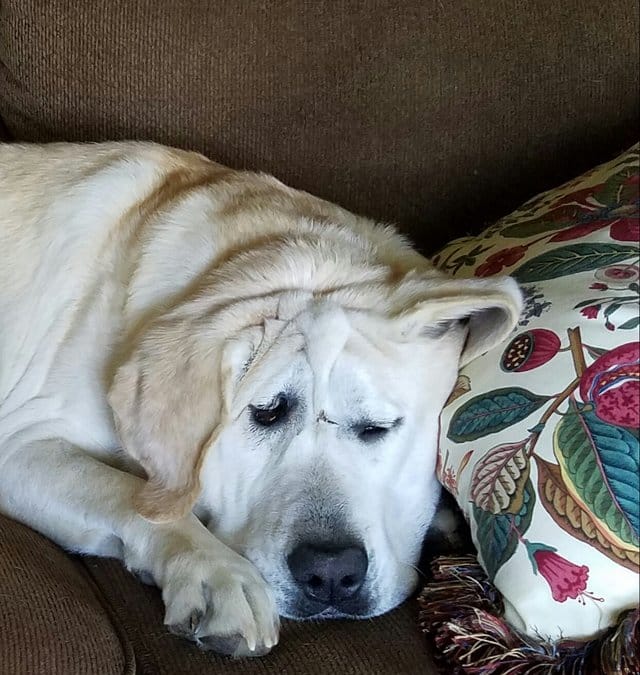 Nonetheless, Beaux's childhood was difficult.Because of his unusual appearance, the people who were breeding him were unable to sell him.
As a result, they gave him to a man in Austin, Texas.The poor dog, named Lucky at the time, didn't get along with the man's cats, so he was banished to the backyard.This was how it stayed for the next five years.He didn't even have a dog bed to sleep on.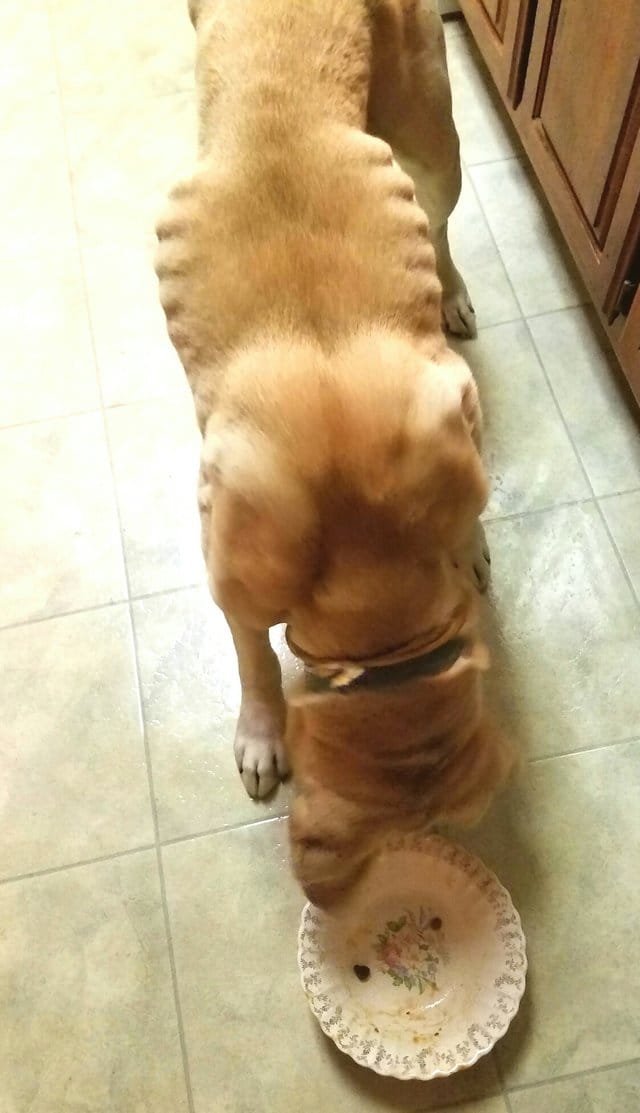 Local rescue groups attempted to intervene and find Beaux a better situation, but after spending his entire life in a small yard with no training or direction, Beaux was repeatedly returned to the man's backyard.
Huilt was unsure what to do after meeting Beaux at the man's home.
What she discovered was a dog shell with his rib cage protruding from beneath his fur.
Beaux's flea infestation and ear mite infestation didn't deter her because she knew she'd be his last chance at a real home.Huilt's compassion came from a place of genuine empathy, as she had spent two years in the foster system before being adopted at the age of nine.
She stated:I didn't care how bad he was feeling at the time.I just didn't want him to be returned to the foster system again.I wanted him to have security and a place he could call home.That is why I adopted him from the owner outright.Beaux Tox had already been bouncing around, and all I wanted was for him to be a dog.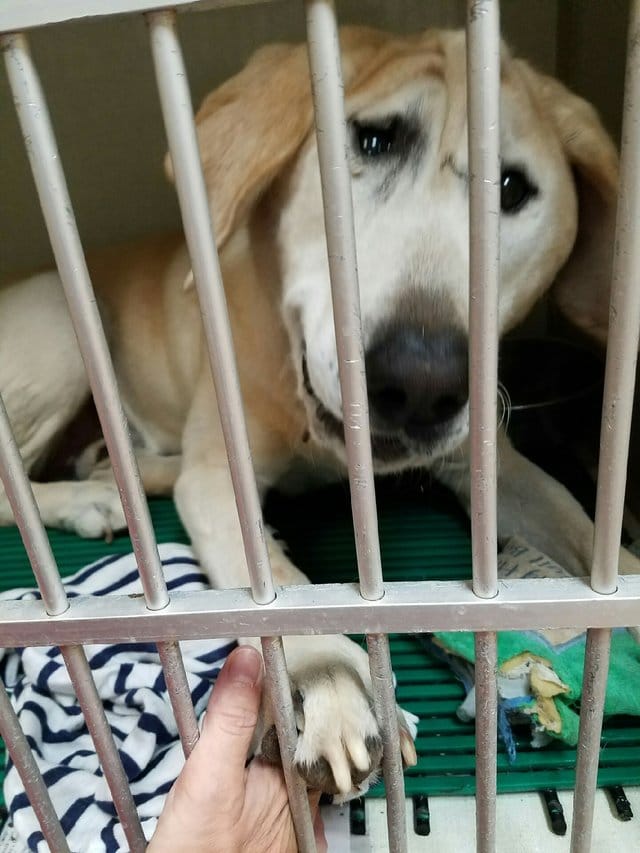 Beaux was brought to the Hoegemeyer Animal Clinic in Kerrville, Texas, where it was discovered that he had heartworms, a disease that permanently damages the organs over time, and he was far too weak to begin any type of treatment.
Dr. Jay Rydberg determined that Beaux had only a 50/50 chance of survival, but Huilt stated that she "didn't care," knowing that she would do whatever it took to save the dog's life.
Huilt's health was precarious, as he spent most of his time in an oxygen tank, and he even came into the office at 3 a.m. one night to say goodbye.Huilt's determination seemed contagious, as Beaux, like her, refused to give up.Slowly but steadily, he began to gain weight, indicating that he was now strong enough to undergo heartworm treatment.Beaux was finally given a clean bill of health, despite the fact that he had lost hearing in his left ear due to ear mite damage and still has difficulty seeing out of his right eye.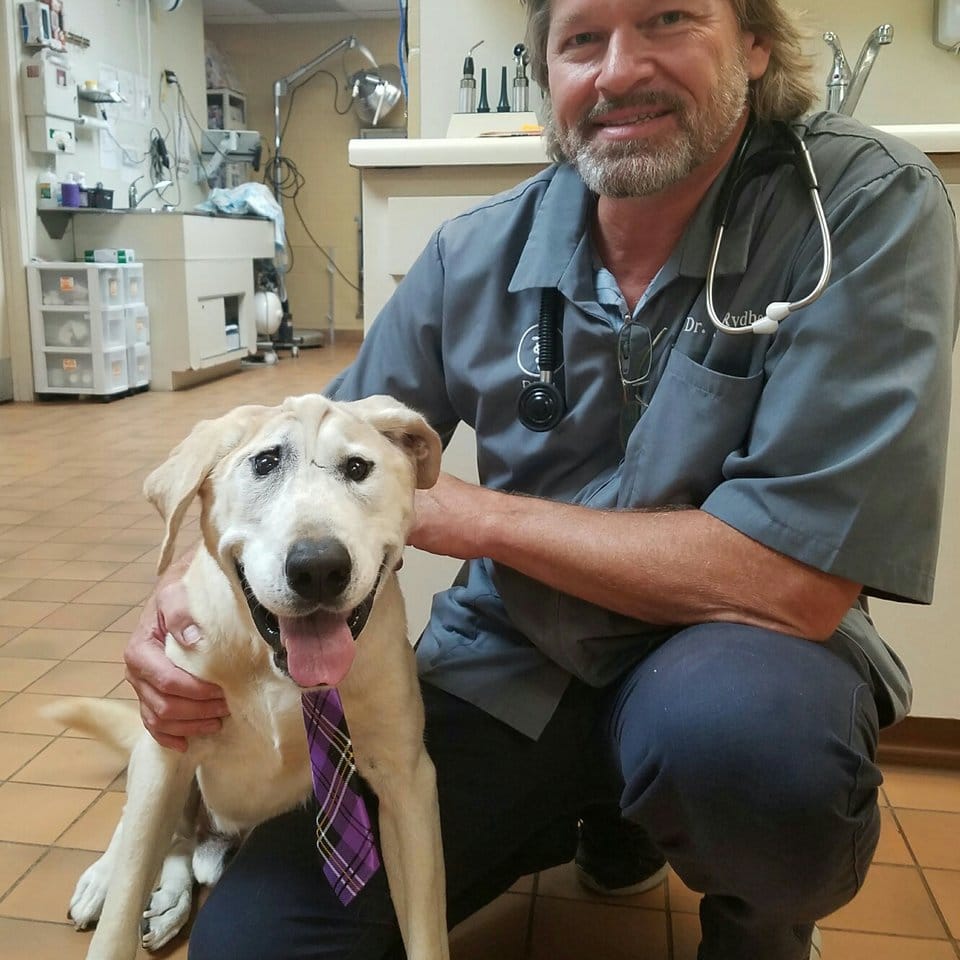 Beaux has completely changed since moving into Hulit's house."He used to be an outside dog, but you'd never know because he refuses to go outside," she explained."If you leave, he'll go out, but if you stay, he'll stand right by the door and look through the window."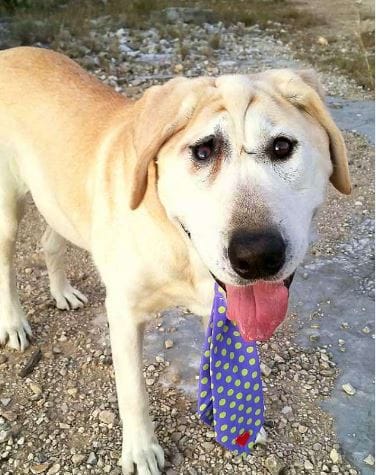 Beaux not only has a new home, but also a new friend in Riley, a 13-year-old golden retriever mix who has taught him what it means to be an inside dog.The two are said to be inseparable, and despite their age difference, they couldn't be more perfect for each other.Huilt continued:He's so full of life, and he's given us so much.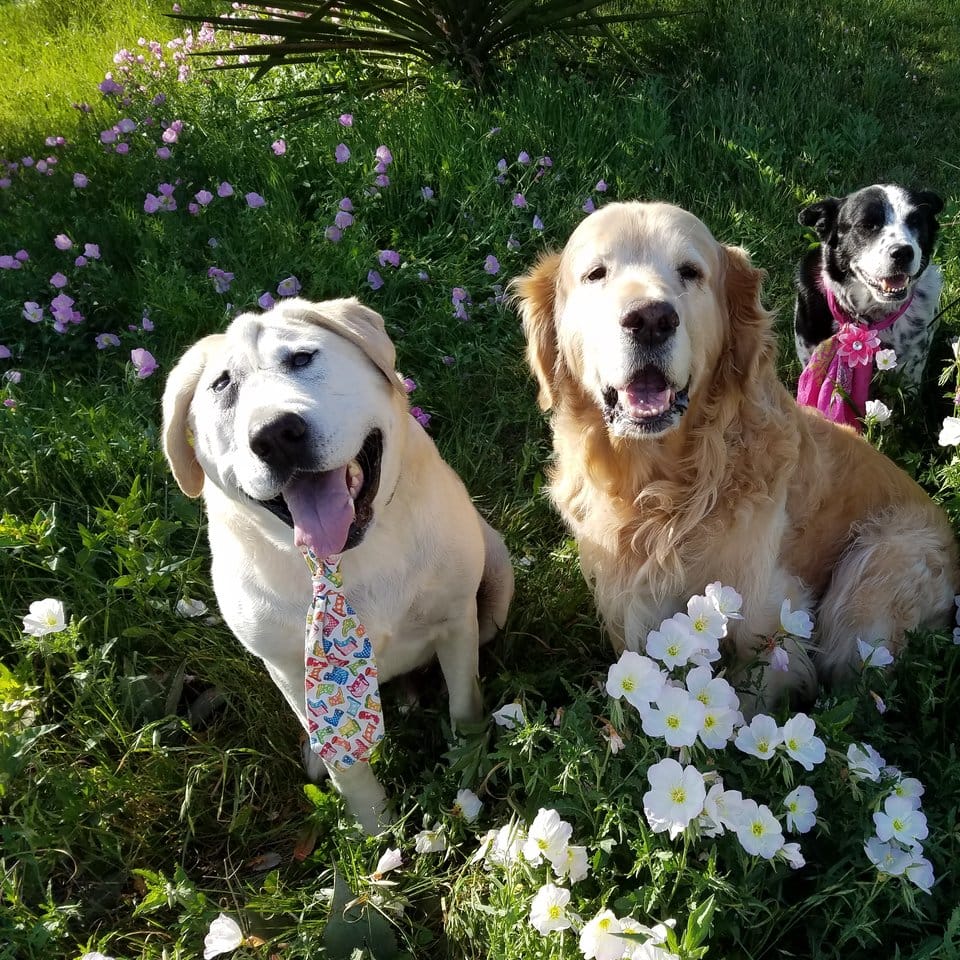 This wonderful story is reminiscent of Button, a dog who, like Beaux, was abandoned due to a facial deformity.
Originally published on thedodo