A white German Shepherd adopts a pygmy baby goat and cuddles her as if she were her own puppy
|
Shadow the white German Shepherd's heart skips a beat whenever she sees a "tiny critter"!
So when her family adopted a young baby Pygmy goat, Shadow was completely mesmerized by the sight of the adorable child.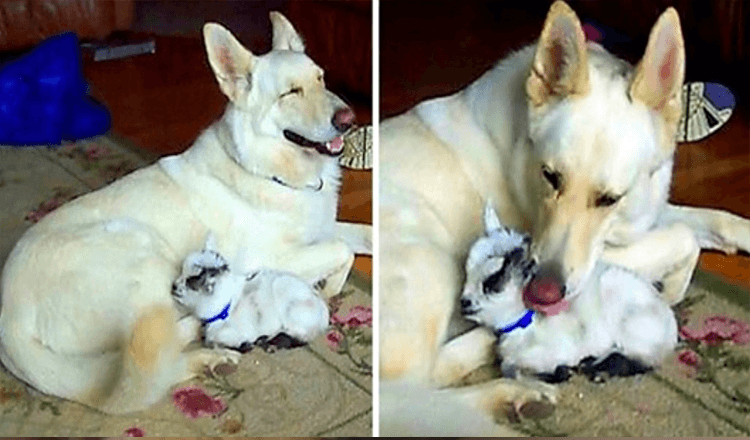 She immediately took the frail, helpless youngster under her wing and declared that she had adopted the child!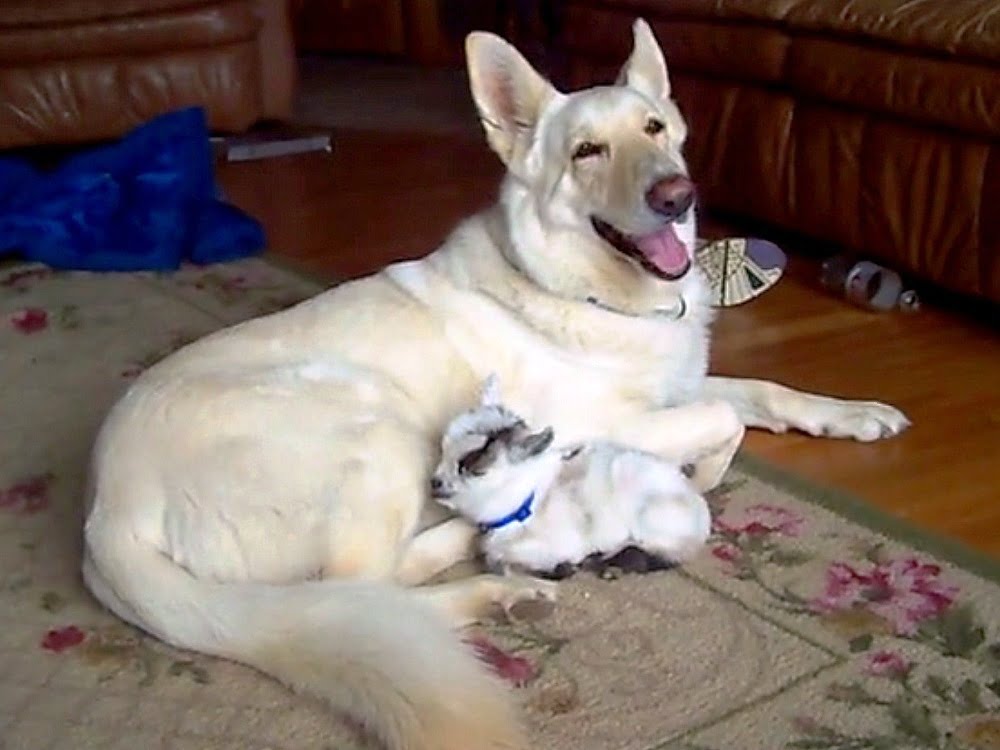 Shadow treats her goat daughter as if she were one of her own puppies in this video!Shadow is curled up on the carpet, the wee creature tucked in beside her warm belly.As she cares for her precious baby, the loving pooch can hardly contain her joy!Shadow, overcome by maternal instincts, licks and cleans her "daughter" at regular intervals and wags her bushy tail away like a proud mama!The baby goat, on the other hand, feels pampered and protected by her dutiful doggie mama and refuses to leave her "safe haven."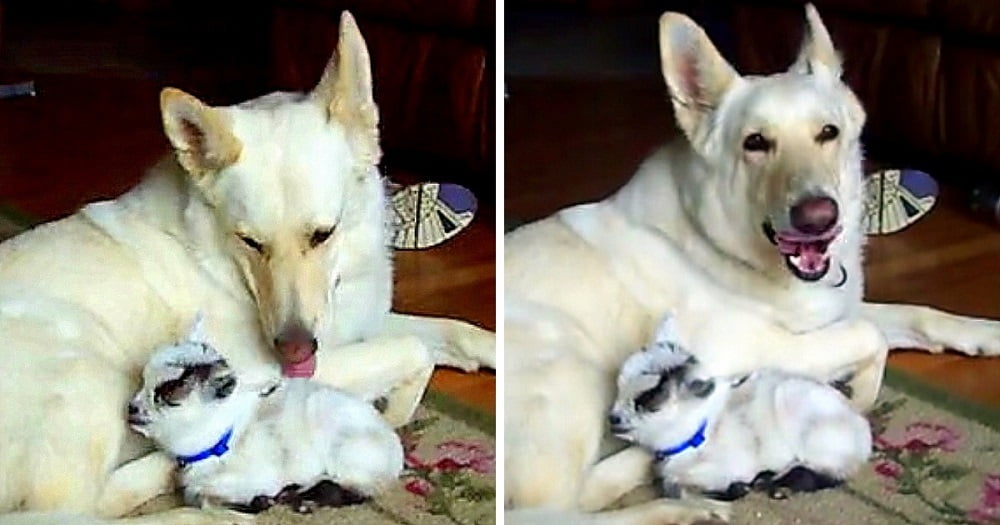 As a miniature breed goat, this adorable little baby will most likely always be Shadow's pint-sized child!
With her gleaming eyes and never-ending grins, we can tell that this compassionate pooch has embraced motherhood with a calming sense of fulfillment.Shadow, best of luck with your furry baby!