A meth-addicted puppy who was rescued from a ditch refuses to give up
|
Zorro is only 6 months old, but he has already been through a lifetime of agony.
The puppy was brought to Horizon Animal Hospital by the Bixby Police Department after being discovered in a ditch, writes reshareworthy.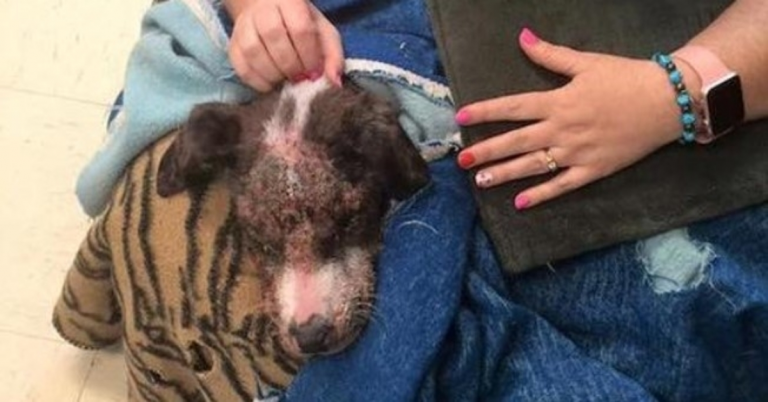 They believe Zorro was kept in a home where crystal meth was made because he had chemical burns on half of his body and was suffering withdrawal symptoms from his addiction to the terrible drug.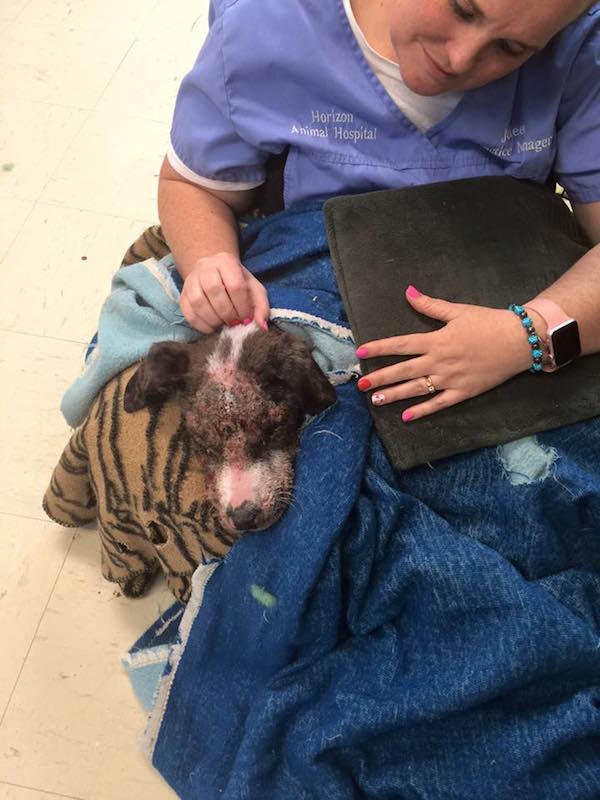 According to his rescuers, Zorro was suffering from "aches, pains, hallucinations, shaking, and crying."
Zorro most likely got the chemical burns from inhaling the drug, which then seeped through his skin, causing the burns and red marks.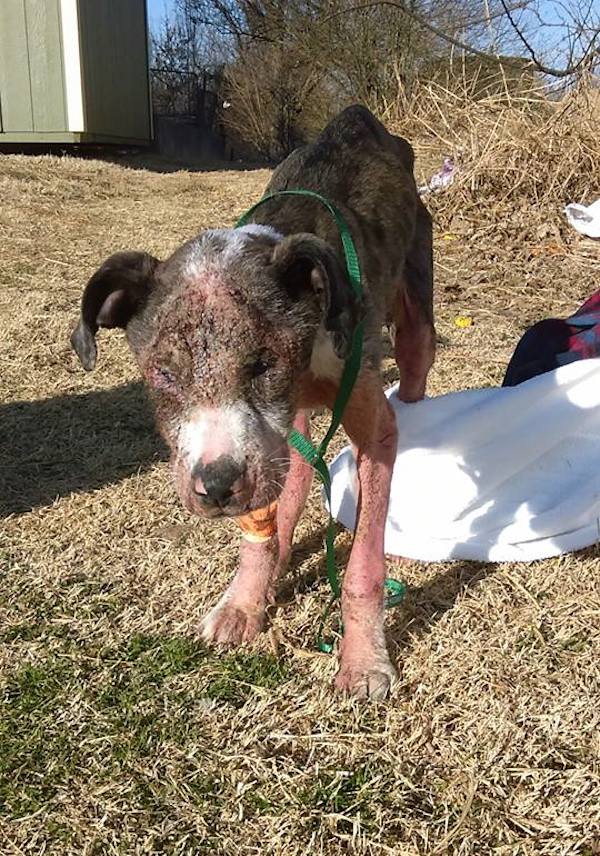 "He is very emaciated and can't eat because of burns on his tongue," Horizon Animal Hospital's Joleen Wiggam Hansen wrote on Facebook.
They also believe he has burns on his intestinal tract.
Despite his dire circumstances, the vet hospital, which also operates a registered animal rescue charity, Horizon Animal Heroes, was determined to save him.
Zorro was not humanely euthanized, according to Joleen, because he was not ready to give up.
"I promise you, we would never, ever keep him alive if we didn't think he'd make a full recovery," she said.
"But HE is willing to fight, so why would we not help him FIGHT!"
The immediate challenge was to return his body temperature to normal.
They gave him a blood transfusion, warmed him with a heating pad, and gave him nutrients via IV.
They also removed the drug residue from his fur (the purple on his fur is from "purple meth").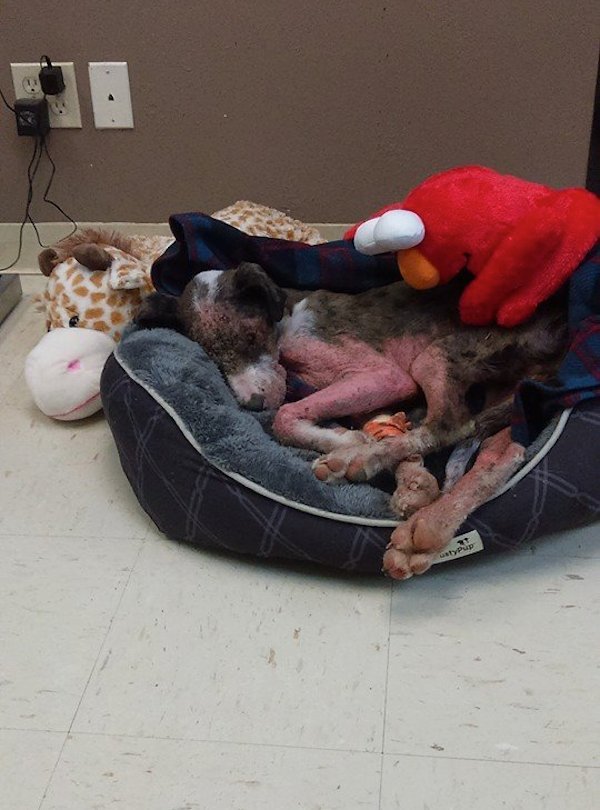 And they let him rest and sleep.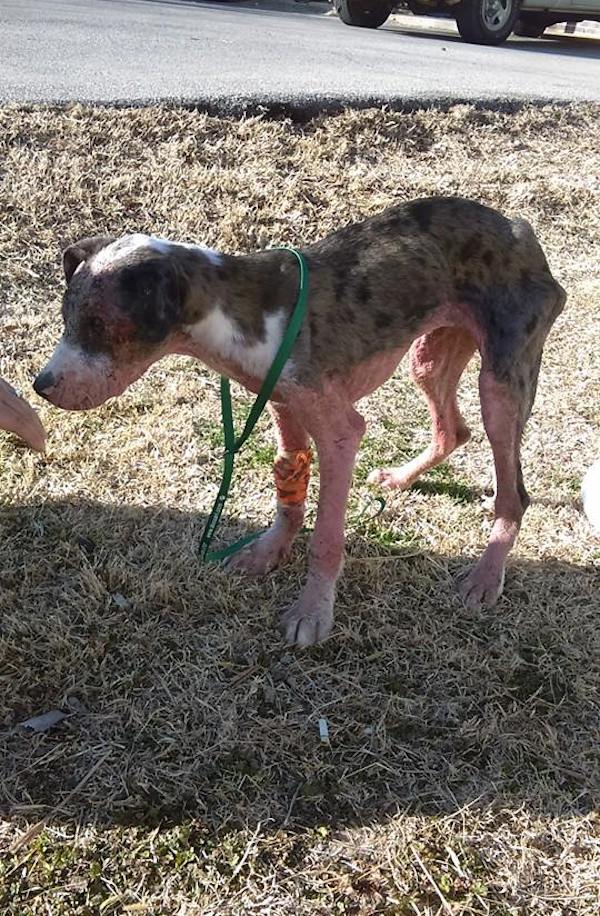 Although he is not yet out of danger, Zorro's rescuers shared some good news with him after a night in the hospital.
Zorro can urinate and urinate, which is a relief given the internal damage caused by the chemicals.
"This is good because it means his insides are working again," Joleen explained.
He is still very weak, but he is receiving rest and his recovery is being monitored on a daily basis.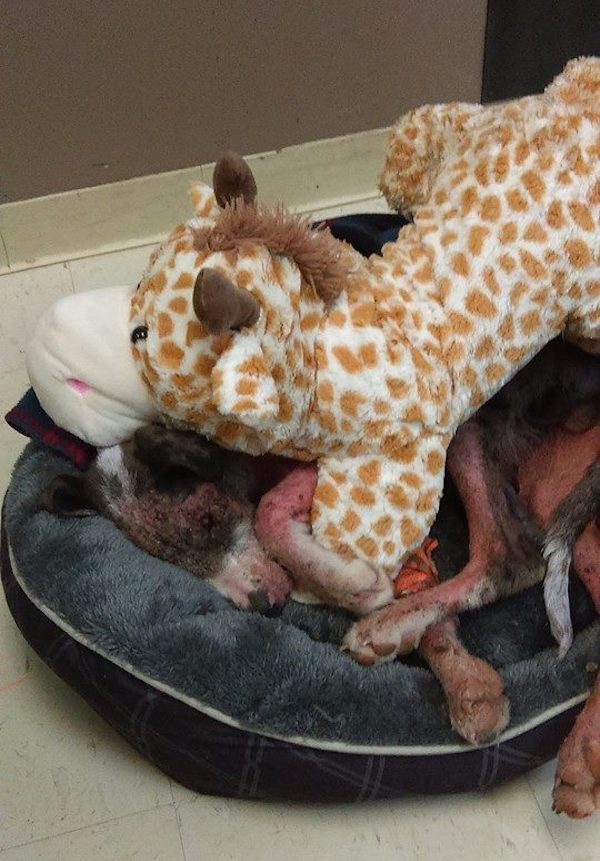 Rest in Peace, sweet Zorro.
Source: reshareworthy.com