A firefighter pays a visit to a severely abused dog he has saved; the dog clings to him and refuses to let go
|
Chunk the Pit Bull was only 3 months old when she was discovered tied to a tree on a rainy day in Sacramento, writes ilovemydogsomuch.
Firefighter Mike Thawley was on his way to a rescue call when he came across Chunk, who was dead beside the tree.
Mike responded to the rescue call before returning to the tree to check on Chunk.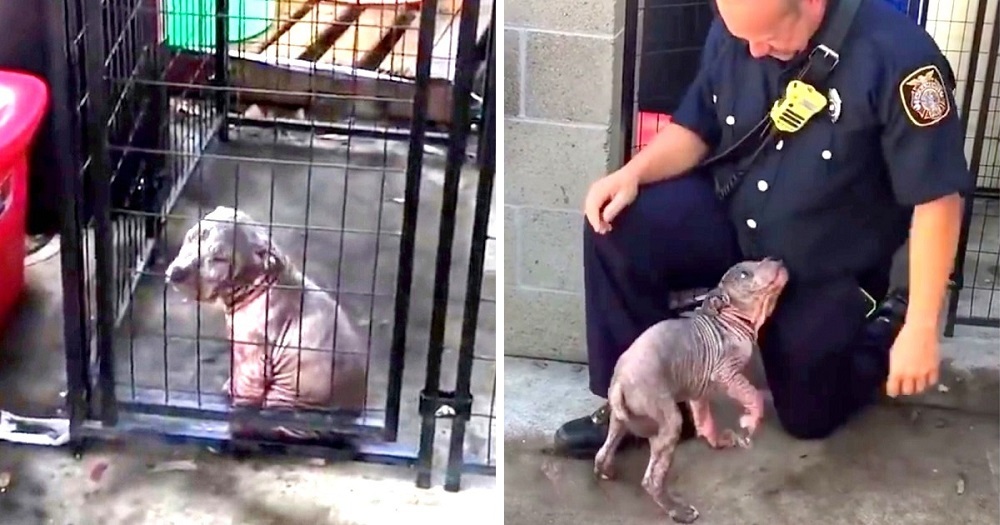 Mike discovered that, while Chunk was still alive, her condition was not promising.
She had been abused and neglected by the thieving owner who had abandoned her.
Her hairless skin was itchy all over from mange.
Mike took the shivering dog to the station and gave her a warm bath. He then surrendered her to the "Front Street Animal Shelter" and prayed for her quick recovery.
Mike, on the other hand, couldn't get the tortured little dog out of his head.
He returned to the shelter the next day to see how she was doing.
When Chunk leaped out of the kennel to greet Mike, his heart melted!
The grateful girl recognized her rescuer right away and showered him with kisses!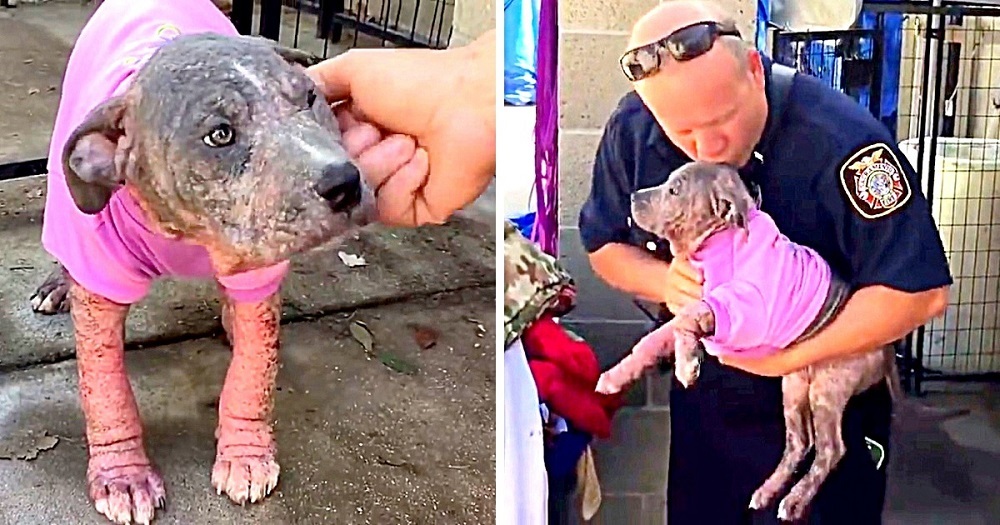 When Mike's wife, Carla, and his three daughters met Chunk, they knew he was meant to be their furry companion.
The family waited four months for her to recover from mange before bringing her home.
What a sweet happy ending for Chunk!
Let us unite against the heinous abusers of helpless animals!
Watch Chunk desperately cling to Mike at the shelter in the video below!
Source: ilovemydogsomuch.tv