At the point when Drew Harrisberg went to the safe house to embrace a canine, he discovered that the pooch he had his eye on had just been received by another person. So he chose to look at different canines in the safe house.
That is the point at which an interesting sound got his attention.Drew heard what he calls a pig-seal screech.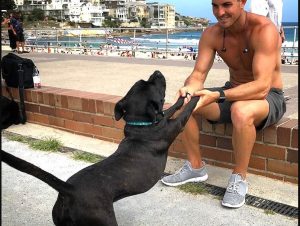 Thinking about what sort of insane animal the safe house was lodging, he pivoted to find that the sound was, indeed, originating from a Pit Bull blend named Dennis, who for reasons unknown was excessively eager to see Drew.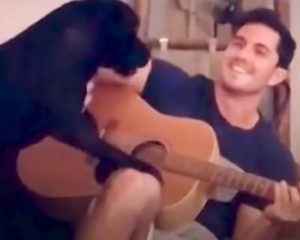 Drew headed toward the canine and before he knew it, Drew was snared. He needed to have this screeching, chatty pooch. As destiny would have it, Dennis was at that point marked for selection by another person. So Drew had another thought. He inquired as to whether he could cultivate Drew for the 2 weeks before his selection went through.
Despite the sanctuary's admonition that Drew would get connected to Dennis, Drew decided to encourage him in any case. As it turned out, the asylum was correct! Dennis ended up being a prattle box, and Drew fell totally enamored with him. To such an extent that, he didn't have the heart to return Drew to his new proprietors when the time came.
So Drew did the main thing he could consider – he begged the new proprietors to let him keep Drew. To comprehend what the new proprietors said to Drew's solicitation, watch the astonishing video beneath!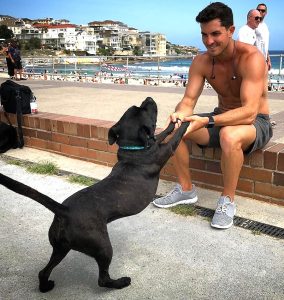 Trust me, if there's a video you need to observe today, this is it! Snap beneath to observe how Dennis got Drew snared with a screech and turned into his closest companion forever!So much so that, he didn't have the heart to return Drew to his new owners when the time came.So Drew did the only thing he could think of – he pleaded with the new owners to let him keep Drew.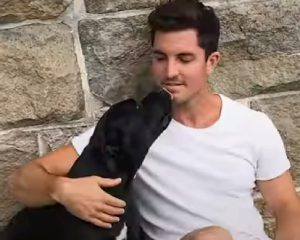 To know what the new owners said to Drew's request, watch the amazing video below! Trust me, if there's a video you want to watch today, this is it! Click below to watch how Dennis got Drew hooked with a squeal and became his best friend for life!