Georgia is a gorgeous, six month old Bernese Mountain Dog cross with an adorable stubborn streak.She was making the most of her visit to her veterinarian so much that when the time had come to leave, she set down on the floor in a major load of young doggie and wouldn't move.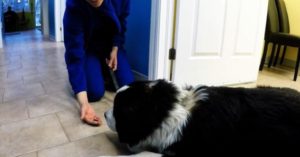 Well ordered, they persuaded her out of the test office and down the corridor, yet when she saw Dr. Kristy Hiltz and the remainder of the facility staff at the front work area, she swayed her tail and set down once more, directly at their feet.Georgia The Bernese Mountain Dog Loves Going To The Vet, So Much That She Refuses To Leave Some mutts loathe setting off to the vet.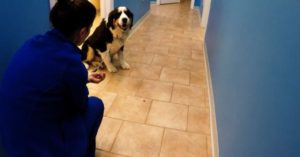 They run, stow away, and cry the whole route there. Be that as it may, not Georgia! This Bernese Mountain Dog adores her visits to the vet so much that she declines to leave!Watch this video as Georgia holds fast. She is by all accounts disregarding everybody who's requesting that her leave, even her human father! She just lies there in the entryway all difficult and charming.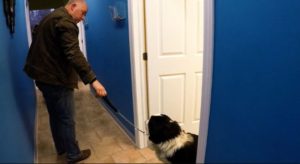 The vet staff believes it's entertaining, and I expect they are moved by Georgia's adoring presentation of love for them.When they at last make her turn, she goes by the front counter and stops once more. Her quiet dissent for leaving is too charming. It's additionally stunning how she conveys precisely how she feels. In the long run, however, Dad needs to venture in and convey her to the vehicle himself!It goes to show you, sometimes you just can't possibly understand the depths of a dog's heart. How does your dog stand their ground when they don't want to leave a place they like?