This was no customary pooch. Dyngo, a 10-year-old Belgian Malinois, had been prepared to push his 87-pound body weight toward guerillas, bolting his jaws around them. He'd served three visits in Afghanistan where he'd endured projectile impacts and firefights. In 2011, he'd performed bomb-sniffing heroics that earned one of his handlers a Bronze Star.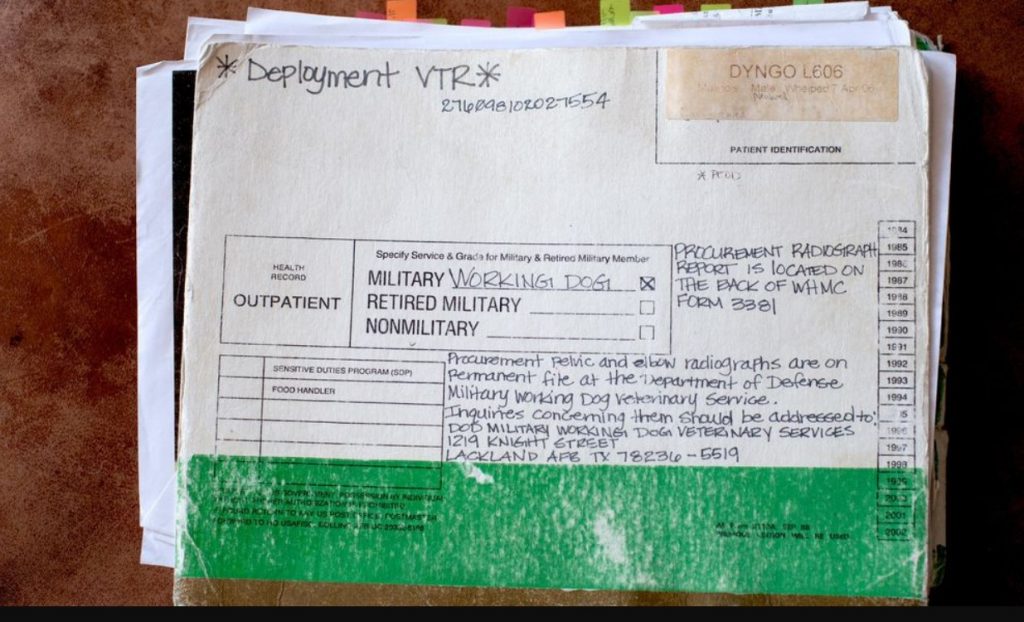 This canine had spared a great many lives. Furthermore, presently this pooch was in my loft in Washington, D.C. Only 72 hours sooner, I had made a trip the nation over to recover Dyngo from Luke Air Force Base in Phoenix, so he could experience his residual years with me in regular citizen retirement. My morning at the base had been a haze. It was late—an indistinct, dim looked at hour. The lights in the family room sparkled against the dark spring night. Before me was an enormous canine, snapping his jaws so hard that his teeth gave a noisy rattle with each bark. His eyes were bolted on me, frantic for the toy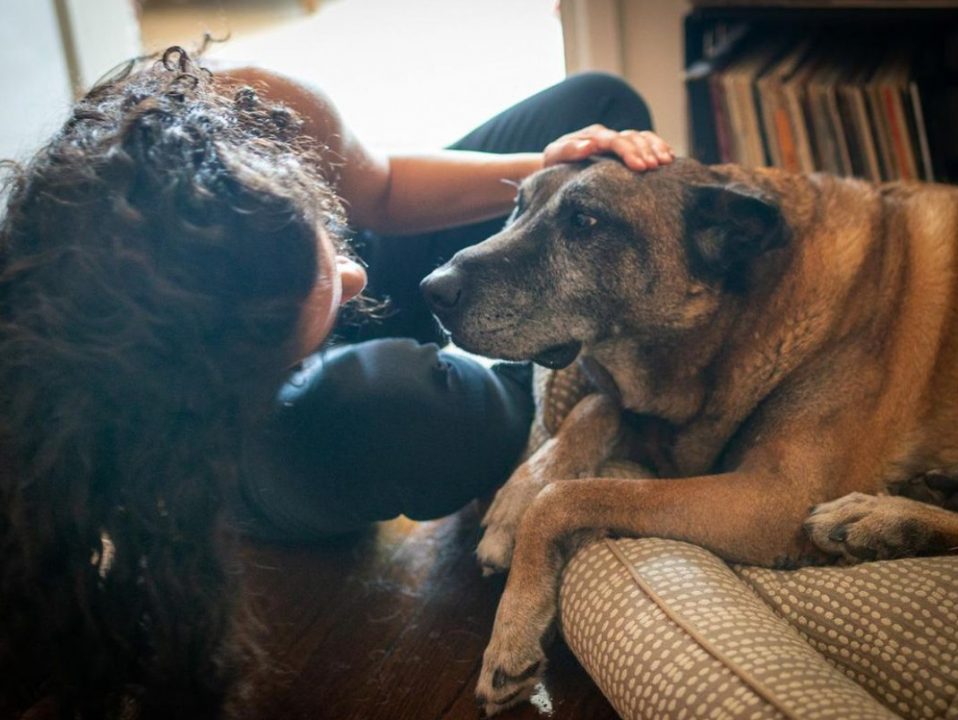 I was holding. Yet, he wasn't playing—he was going ballistic. It incorporated an excursion to the public accountant to sign a pledge not-to-sue (the lawful agreement wherein I acknowledged duty regarding this battle prepared canine forever), a veterinarian visit for the approve Dyngo's air travel and mournful farewells with the pet hotel's handlers. At that point, out of nowhere, I had a pooch. That first night, Dyngo sat on my inn bed in a hopeful Sphinx act, hanging tight for me. At the point when I got under the spreads, he extended over the sweeping, his weight substantial and encouraging against my side. As I floated off to rest, I felt his body jerk and grinned: Dyngo is a pooch who dreams. In any case, the following morning, the quiet, loosened up hound became amped up and ruinous. Only minutes after I plunked down with my espresso on the inn porch's full furnishings,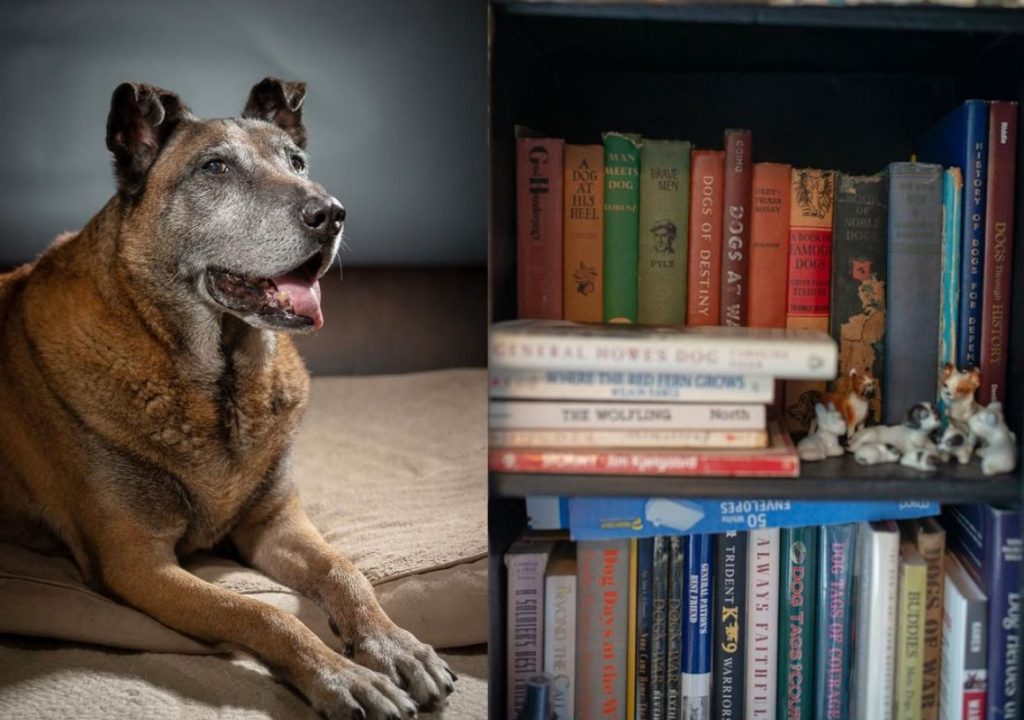 Dyngo started to pull at the seat pads, wresting them to the ground, his enormous head whipping every which way. He complied with my "Out!" order, however it wasn't well before he was assaulting the following household item. Inside the lodging, I gave him one of the toys the handlers had stuffed for us—an elastic bite toy formed like a spiky Lincoln log.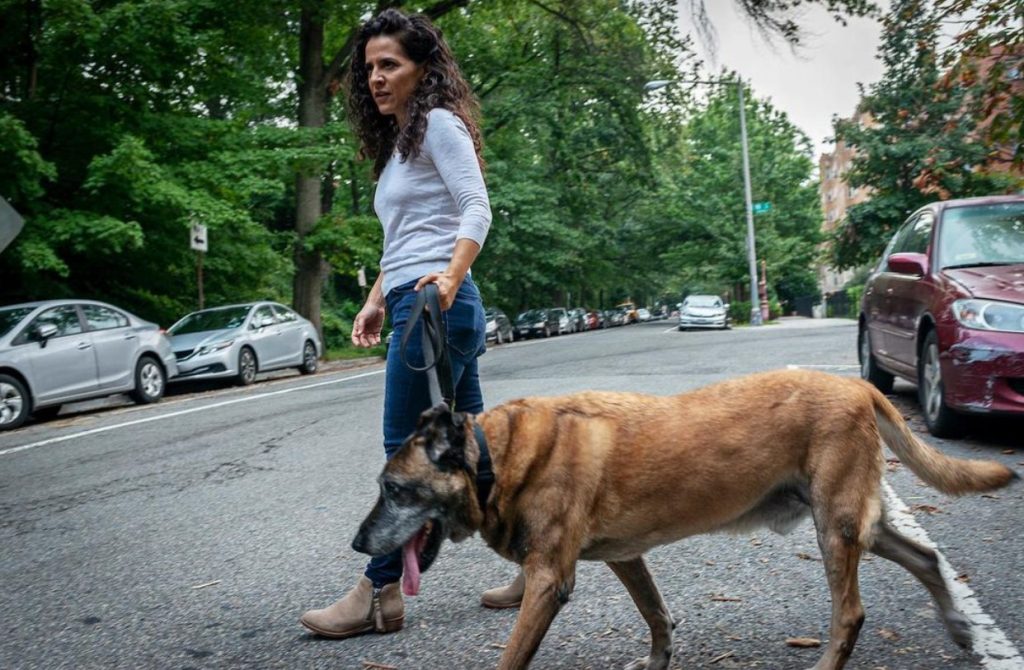 Thinking he was involved, I went to shower. At the point when I rose up out of the restroom, it resembled venturing into the result of a henhouse slaughter. Quills drifted noticeable all around like residue. New tears went through the white sheets. There in the bed was Dyngo, gasping over a heap of slaughtered cushions. Throughout the morning, Dyngo's unpleasant play left me with a dark red brush close by my left bosom.
On my thighs were scratches where his teeth had hit my legs, breaking the skin through my pants. Afterward, at the air terminal, with the assistance of Southwest representatives, we moved through the air terminal security and loaded onto the plane. The pilot commenced our six-hour trip by declaring Dyngo's military status, moving acclaim from the entire lodge. Dyngo was permitted to sit under me in the roomier first column, however he before long had episodes of spewing in the middle of his endeavors to shred the Harry Potter cover I'd brought. I at long last drove it under the control of an airline steward, importuning her to remove it as a long way from sight as could reasonably be expected—if essential, to toss it out of the plane. The outing finished late that night in my condo, where we both fallen from depletion—I on the lounge chair and he on the floor. It would be our last piece of shared harmony for a long time. The next night, Dyngo's vitality transformed into an unfolding feeling of instability. As I mindfully held my ground under two feet from him, his bark transformed from a howl to a yell. At that point he gave a thundering snarl. That was the point at which my anxiety offered approach to something undeniably increasingly basic: dread. * It was February 2011 when Staff Sgt. Justin Kitts boarded a helicopter with Dyngo. They were headed to their next crucial the U.S. Armed force's 101st Airborne Division on a remote station in Afghanistan. In contrast to different mutts, Dyngo didn't contract away from the pounding wind kicked by helicopter propellers. He limited in nearby Kitts, pulling himself up onto the seat. As they rose over the white-cleaned edges, Dyngo pushed his nose nearer to the window to take in the view. Kitts found a great deal of serenity during these rides together before a strategic, him and his canine, pondering and still. On the main day of March, the air was nippy, the ground clammy from downpour. Kitts brushed his teeth with filtered water. He took care of Dyngo and equipped him in his wide gag chain and dark nylon strategic vest bearing the words "MWD Police K-9."The arrangement for the day was natural. The unit would advance by walking to close by towns, interfacing with network seniors to see whether Taliban agents were traveling through the region planting ad libbed unstable gadgets.
The goal was to extend the safe boundary surrounding their outpost as far as possible. Kitts and Dyngo assumed their patrol position—walking in front of the others to clear the road ahead. After six months of these scouting missions, Kitts trusted that Dyngo would keep him safe. Kitts used the retractable leash to work Dyngo into a grape field. They were a little more than a mile outside the outpost when Kitts started to see telltale changes in Dyngo's behavior—his ears perked up, his tail stiffened, his sniffing intensified. It wasn't a full alert, but Kitts knew Dyngo well enough to know he'd picked up the odor of an IED. He called Dyngo back to him and signaled the platoon leader. "There's something over there, or there's not," Kitts said. "But my dog is showing me enough. We should not continue going that way." The platoon leader called in an explosive ordnance disposal (EOD) team. Given the inaccessible location, the team's arrival would take some time. The other soldiers took cover where they were—along a small dirt path between two high walls in what was almost like an alleyway—while Kitts walked Dyngo to the other end of the path to clear a secure route out.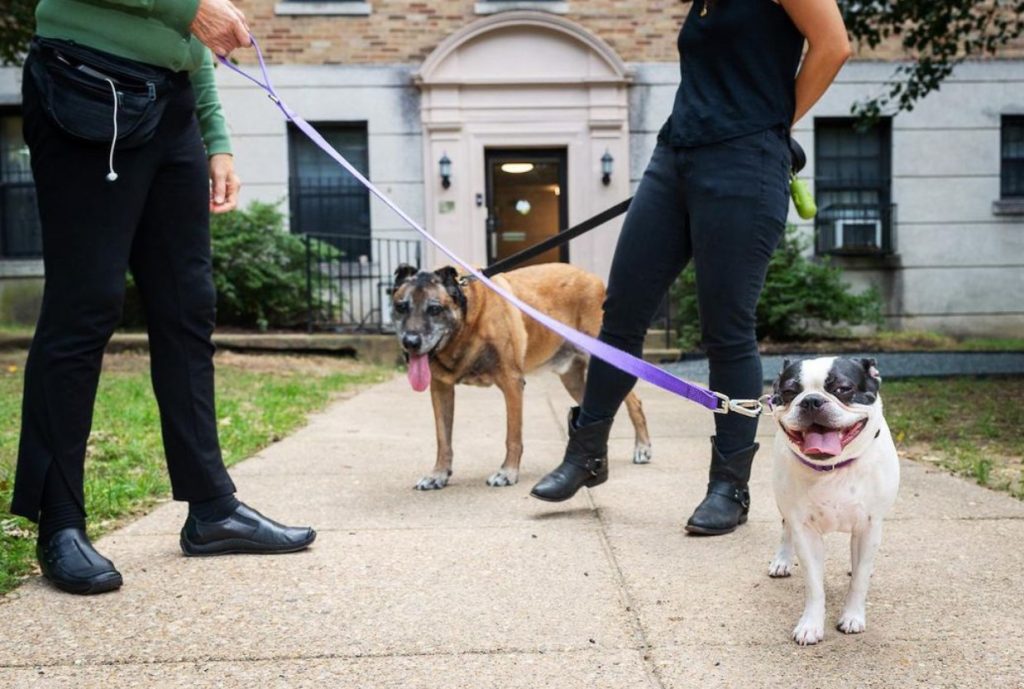 Again, Kitts let Dyngo move ahead of him on the retractable leash. They'd barely gone 300 yards when Kitts saw Dyngo's nose work faster, watching as his ears perked and his tail stopped. He was on odor again. If Dyngo's nose was right, there were two bombs: one obstructing each path out of the grape field. Then the gunfire started. To Kitts' ears it sounded like small-arms fire, AK-47s. He grabbed Dyngo and pulled him down to the ground, his back against the mud wall. They couldn't jump back over the wall the way they came—they were trapped. The next thing Kitts heard was a whistling sound, high and fast, flying past them at close range.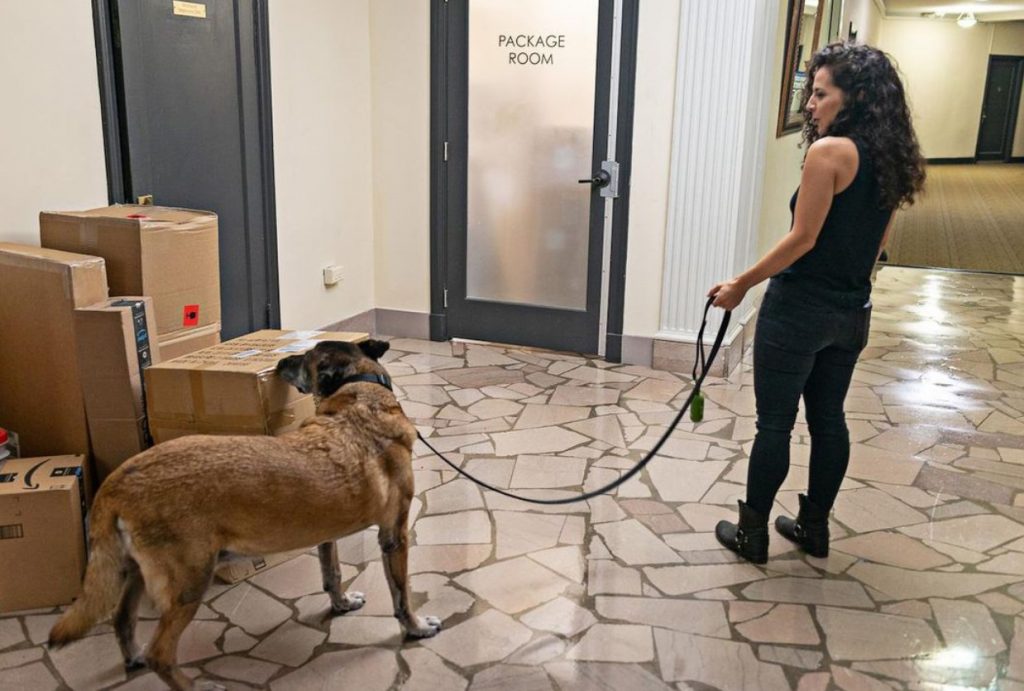 Then came the explosion just feet from where they were sitting, a deep thud that shook the ground. Kitts didn't have time to indulge his own response because just next to him, Dyngo was whimpering and whining, his thick tail tucked between his legs. The rocket-propelled grenade explosion had registered to his canine ears much deeper and louder, the sensation painful. Dyngo flattened himself to the ground. Kitts, knowing he had to distract him, tore a nearby twig off a branch and pushed it toward Dyngo's mouth. Handler and dog engaged in a manic tug of war until Dyngo's ears relaxed and his tail raised back into its usual position. The popping of bullets continued, so, knowing his dog was safe for the moment, Kitts dropped the branch and returned fire over the wall. He'd sent off some 30 rounds when a whir sounded overhead. The air support team laid down more fire and suppressed the enemy, bringing the fight to a standstill. When the EOD unit arrived, it turned out that Dyngo's nose had been spot on. There were IEDs covered in the two spots. The agitators had wanted to confine the unit to the grape field and assault them there. Inside and out, during their nine months in Afghanistan, Kitts and Dyngo went through over 1,000 hours executing 63 outside-the-wire missions, where they found in excess of 370 pounds of explosives. The military acknowledged them for keeping more than 30,000 U.S., Afghan and alliance powers safe and granted Kitts the Bronze Star. * I previously found out about how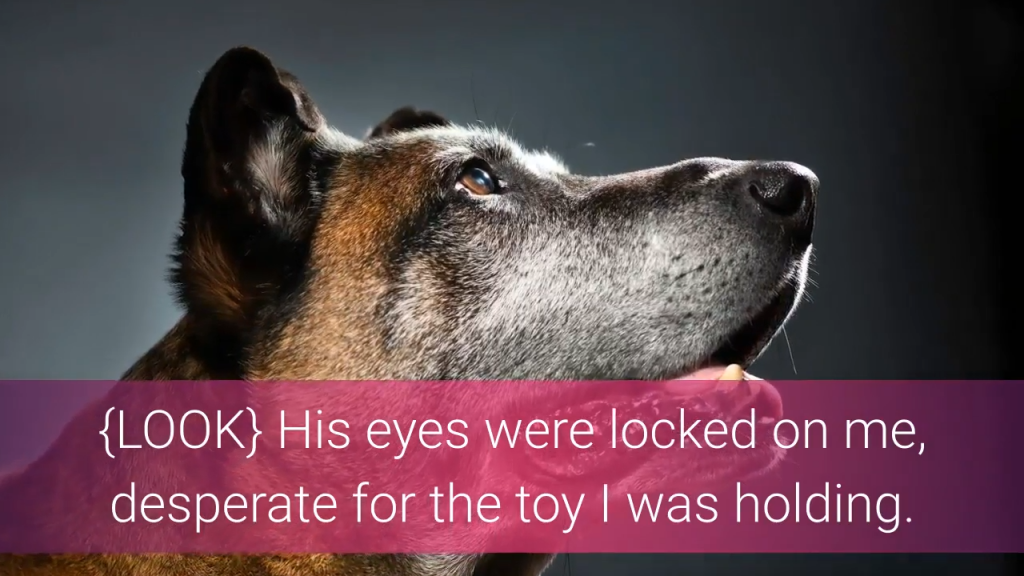 Dyngo spared lives in the grape field before I at any point looked at him. In 2011, I started looking into and composing a book titled War Dogs: Tales of Canine Heroism, History, and Love. I visited pet hotels on army installations everywhere throughout the nation and had the chance to hold rope through drills, in any event, wearing a cushioned suit to encounter a pooch assault. I attempted to keep up a journalistic good ways from the canines I met on these excursions. A considerable lot of the pooches were forceful or defensive of their handlers. Some were uninterested in warmth from anybody other than their handlers. Be that as it may, there were a bunch of mutts I met en route whose sweet and affable organization I delighted in. I met Dyngo in May 2012, at Lackland Air Force Base in San Antonio. Despite the fact that Kitts had as of late quit functioning as Dyngo's handler, he'd orchestrated them to contend together in the Department of Defense's K-9 Trials open to handlers from all parts of administration. Dyngo went with me readily when I held his rope and began welcoming me with a consistent bang of his tail. In those days, his ears stood straight and tall, coordinating the rich espresso shade of his gag. Uncommonly expansive for a Malinois, his enormous paws and monster head cut a scary form.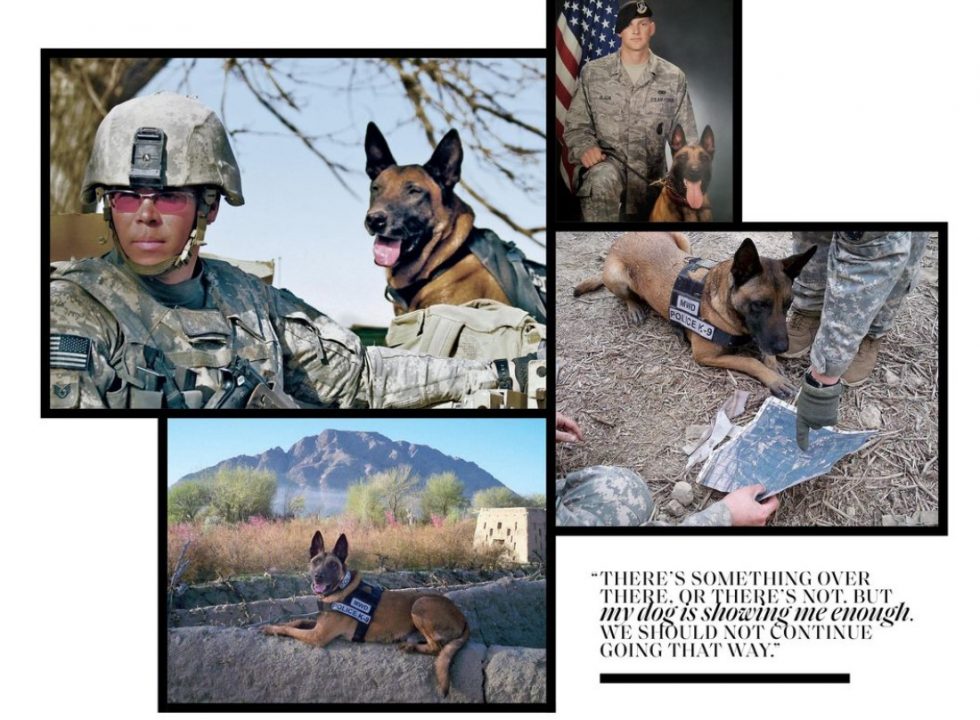 Kitts remarked that he was dazzled with the amount Dyngo, typically unemotional around new individuals, appeared to like me. What's more, when Dyngo laid his head in my lap, I felt the pull of love.It wasn't long a short time later that Kitts inquired as to whether I could ever consider taking Dyngo when the canine resigned. He'd generally trusted he could bring his previous accomplice home, yet his most seasoned little girl was susceptible to hounds. Be that as it may, it would be an additional three years before the military was prepared to authoritatively resign Dyngo and I would need to grapple with that question without a doubt. "Are you certain?" my dad inquired. "It's a genuine interruption, taking on a pooch this way." My dad was the individual who'd imbued in me an affection for creatures, particularly hounds.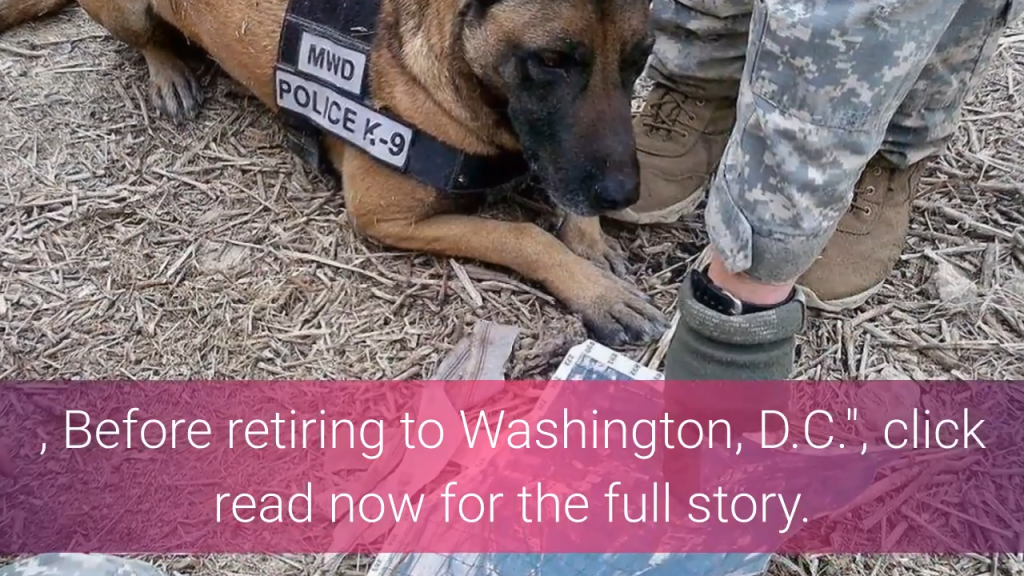 Be that as it may, presently he was questionable. Embracing Dyngo would mean receiving new calendars, duties and expenses, including a transition to a bigger, progressively costly pooch well disposed condo. The rundown of motivations to state no was inarguably long. The more I gauged the choice, the more extended that rundown developed. All things considered, that small inclination pulled more enthusiastically. I gauged all the advantages and disadvantages and afterward ignored the cons. I found another loft. Everything was set. On May 9, 2016, I was on a plane to Phoenix. * "You sound terrified." Instinctively, I held the telephone more tight. The voice on the opposite end had a place with Kitts; I'd called him from home when I heard Dyngo snarl. Kitts was correct. Be that as it may, I wasn't simply terrified, I was truly frightened. Kitts guided me as the night progressed, intuiting that what Dyngo expected to have a sense of security was a case. My companion Claire, who has a tall-legged fighter, had an extra box and approached assist me with assembling every one of its dividers and hooks. I secured the top and agrees with a sheet to finish the fenced in area. We'd scarcely set up the entryway before Dyngo propelled himself inside, his help discernable and pitiable. During the principal week, I had one target: to wear Dyngo out. I picked the most burdensome strolling courses—the mounting black-top slopes, the steepest leaf-loaded path. The pace was rebuffing. Different difficulties introduced themselves. Dyngo had shown up with scabs and open injuries on his underbelly—simply pet hotel wounds, I was at first told. Yet, tests uncovered a bacterial contamination that necessary anti-infection agents and sedated cleanser showers. Since I was unable to lift Dyngo into the bath, four times each week I would close us both into the little washroom and do as well as could be expected with a container and washcloth, leaving creeps of water and pooch hair on the floor. At that point there was Dyngo's about wild drive for toys—or anything taking after a toy. Among the previous handlers who'd worked with Dyngo was Staff Sgt. Jessie Keller, the pet hotel ace at Luke Air Force Base who had orchestrated the appropriation. Keller offered me a couple of tips and even offered assistance with attempting an electronic neckline (a to some degree disputable preparing device that requires understanding and care to regulate). Her recommendations were mindful, however what I was truly searching for was a silver-slug arrangement. My distress developed when Dyngo started to bend himself around like a pretzel to clasp down on the hide and tissue over his rear leg, holding himself in musical nibbles (an impulse known as flank sucking). Be that as it may, something changed when Keller sent me an instant message—"If u don't feel u can keep him please let me know and I will take him back." here and there, this was the thing I generally needed to hear. In any case, a purpose grabbed hold: I was not going to surrender this dog.So started the around nine months in which Dyngo progressed into family life and I acclimated to existence with a resigned war hound. During the early months, Dyngo commendably kept up his military obligations. As we made our way down the hall from my apartment to the front door of the building, he would drop his nose down to the seam of each door we passed and give it a swift but thorough sniff—Dyngo was still hunting for bombs. Every time I clipped on his leash, he was ready to do his job even if, in his mind, I wasn't ready to do mine. He'd turn his face up, expectant and chiding. And when I didn't give a command, he would carry on, picking up my slack. I tried to navigate him away from the line of cars parked along the leafy streets, where he tried to set his large black nose toward the curves of the tires. How could I convey to him that there were no bombs here? How could I make him understand that his nose was now entirely his own? His drive for toys—instilled in him by the rewards he'd received during his training—sent him after every ball, stuffed animal or abandoned glove we passed.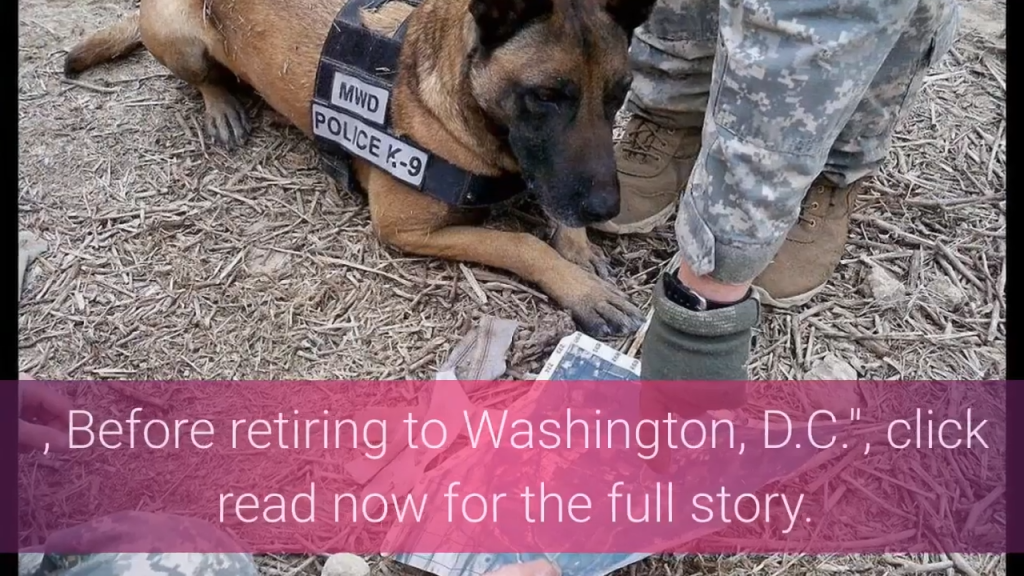 The distant echo of a basketball bouncing blocks away began to fill me with dread. Giving him toys at home only seemed to amplify his obsession. Finally, seeing no other solution, I emptied the house of toys, though it felt cruel to deprive him of the only thing in his new home he actually wanted. Struggling for order, I set up a rigid Groundhog Day-like routine. Each day, we would wake at the same hour, eat meals at the same hour, travel the same walking paths and sit in the same spot on the floor together after every meal. I don't remember when I started to sing to him, but under the street lamps on our late-night walks, I began a quiet serenade of verses from Simon & Garfunkel or Peter, Paul & Mary. I have no idea if anyone else ever heard me. In my mind, there was only this dog and my need to calm him. One night that summer, with the D.C. heat at its most oppressive, I called my father. I told him things weren't getting better. He could have reminded me of his early warnings, but instead he just sighed. "Give it time," he said. "You'll end up loving each other, you'll see." As Dyngo pulled away from me, straining against my hold on the leash, I found that hard to believe. My new apartment hardly felt like home. Dyngo didn't feel like my dog. We weren't having adventures—no morning romps at the dog park, no Sunday afternoons on a blanket, no outside coffees with friends and their dogs. I didn't feel like a rescuer. I felt like a captor. Sometimes, when Dyngo stared at me from behind the green bars of his borrowed crate, I wondered if he was thinking back to his days of leaping out of helicopters or nestling into the sides of soldiers against the chilly Afghan nights.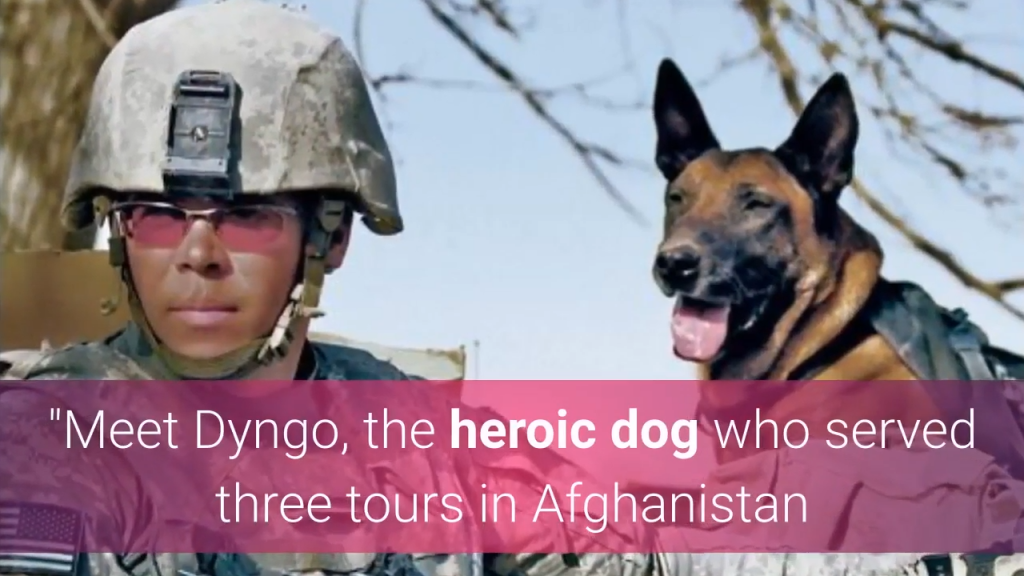 I began to consider the possibility that to this dog, I was mind-numbingly boring. Did he miss the sound of gunfire? Did he crave the adrenaline rush of hopping over walls and the struggle of human limbs between his teeth? What if, in my attempt to offer him a life of love and relaxation, I had stolen his identity, his sense of purpose and, ultimately, his happiness? * * * Dogs have been sent to war for a variety of reasons. During World War I, dogs belonging to Allied forces were trained to deliver messages, navigating the trenches and braving bullets, bombs and gas exposure. Back at war a generation later, they recognized incoming shellfire before human ears could hear it. In Vietnam, they found safe passages through the jungles, alerting their handlers to snipers and booby traps. In Iraq and Afghanistan, their extraordinary sense of smell was able to outpace every technological advance made in the detection of IEDs. Altogether, the United States has deployed thousands of dogs to combat zones and, depending on the war, their tours have lasted months to years. When it's time for war dogs to retire, the law specifies that they should ideally be released into the care of their former handlers. Law enforcement agencies are listed as a reasonable second option—and as a third, "other persons capable of humanely caring for these dogs." According to Douglas Miller, the former manager of the DOD Military Working Dog program, adoptions are in higher demand than they were a decade ago. "When I first took this job in 2009, there were about 150 people maybe on the list," he says. "That list has now grown to about 1,200 or more people." But not every civilian anticipates the adjustments the dogs will have to make. "If you ask a family that's never dealt with a military dog before if they wanted to adopt one, I bet they'd be all about it," former Marine handler Matt Hatala told me. "But ask them if they want a random veteran who's been to Afghanistan three times sleeping on the couch, they might be a little unnerved. It's no different.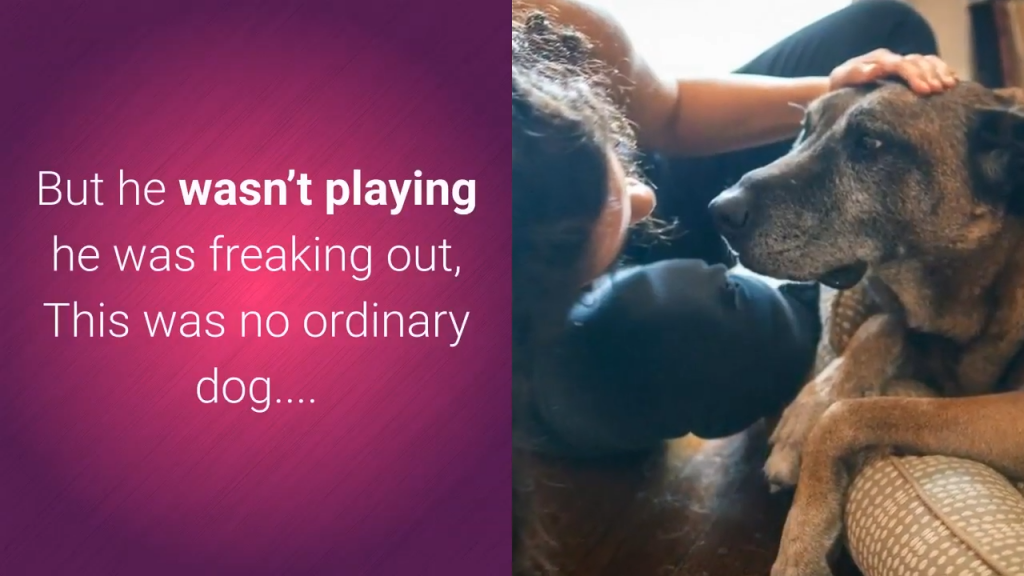 That dog's been through situations you're not going to be able to understand and might not be able to handle." Hatala acknowledges that things weren't always easy after he brought home Chaney, his former canine partner. The black lab was still ready to work, but there wasn't any work to do. Chaney developed a fear of thunderstorms—which was strange, Hatala says, because he had never before been scared of thunder, or even of gunfire or bombs. Dogs get to a point where they're living for their jobs, Hatala says, just like human military service members do. "That has been their identity—that is it—for years and years. And when you get out, you kinda go, 'What the heck do I do now?' And you can never really find that replacement." Sean Lulofs, who ran the Air Force's military working dog program from 2009 to 2012, says it took him nearly 15 years to come to terms with his decision not to adopt his own dog, Aaslan. The two had served together in Fallujah, Iraq, in 2004, where the fighting was raw and bloody. "You become so dependent on that dog," Lulofs explains. Other than a couple of big firefights and some men who were killed, Lulofs says he's forgetting Iraq. Another story in video:
"But I remember my dog. I remember my dog almost every single day." When I told Lulofs about my challenges with Dyngo, he asked me as many questions as I'd asked him. One question, in particular, gave me pause: "Did you think that you were deserving of this dog?" This was a framing I hadn't considered before. I'd worried I wasn't giving Dyngo the home best suited for him, but was I deserving of him? Kitts had wanted me to take Dyngo because he knew I loved him, but what if that love wasn't enough?