Dog Swims Out Into The Ocean Every Day Before His Owner Realizes What He's Really Doing
|
Tory Island, off the coast of Ireland, is an absolutely charming and stunning place to visit. It is a very small island with a population of 133, according to Wikipedia. A ferry makes regular trips to the island from April to October, during the winter months, you can get to Tory in a helicopter.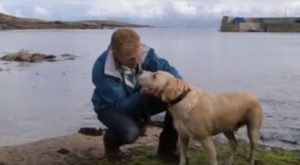 If you are thinking about taking a vacation to Ireland, you may also consider making it a point to go to Tory Island and meet the island's unofficial mascot, Ben.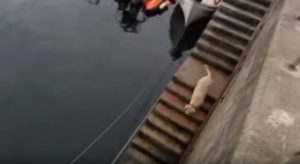 Ben is a friendly Labrador that lives on Tory, and he is loved by all the residents (all 133 of them)! Part of Ben's job as mascot is for him to make his way down to the harbor every day. As you may already know, Labradors love water!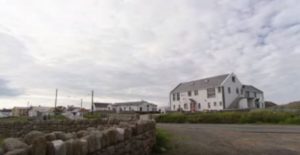 Ben is no exception; every day, Ben dives into the water and swims out into the middle of the harbor. One may wonder what in the world he is searching for! The only thing in sight are all the fishing boats. But, there is something there we can't see – Ben knows what is out there though! I hate to ruin the surprise, but this is just too much to hold in! The reason Ben swims out into the harbor is to see his friend – a dolphin!