Nun Asks The Angels That Homeless Dog And Cat Be Saved, Sees Her Prayers Answered
|

Rescuers received a call to rescue a homeless dog and cat who took refuge at the California Mission. Sister Latecia said that the dog started showing up every day to beg for food, and a few weeks later, the kitten appeared.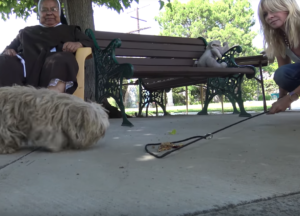 The nun prayed to the angels that someone would save them. That's when Rescuers stepped in. Ariel the dog and Sebastian the cat had become good friends while staying together, and they were both interested in food but didn't want to be touched. They only trusted Sister Latecia.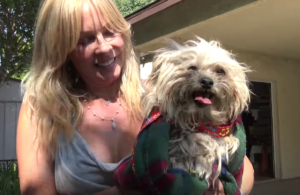 So Sister Latecia first lured the dog into an enclosed area where rescuers could catch her. They quickly calmed Ariel down and set up a crate to secure baby Sebastian.
The nun's prayers were being answered right before her eyes, and she was incredibly grateful!Ariel and Sebastian headed back to get groomed and to receive some medical care. Then they were off to their foster home!