Owner asks the vet to put down 'Spent' mother dog, but vet sees that not all is lost.
|
Tracy was a 4-year-old boxer that was bred at an Amish puppy mill to the point where she could no longer have any more puppies. She was lethargic, thin, in poor health, and could barely stand up. Still, her owners tried to get more out of her. The owner brought Tracy to a Pennsylvania vet and asked if they could fix her so she could be bred again. If not, he would have to have Tracy euthanized.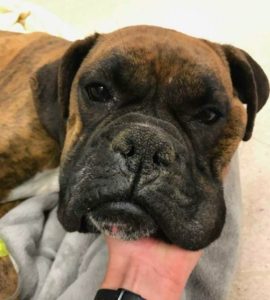 Thankfully, there were people who were willing to be more kind to her than her own human.
The veterinarian reached out to Adopt a Boxer Rescue to get help for Tracy. He knew they could raise funds to pay for Tracy's medical costs.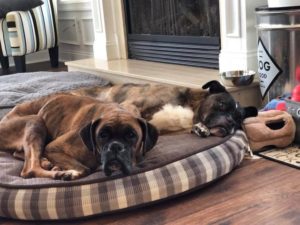 After extensive testing, they found out that Tracy was suffering from starvation.
Now Tracy is recuperating and even gets to spend time hanging out with her foster brother and sister dogs who are also boxers thanks to the help of the vet and Adopt a Boxer Rescue.